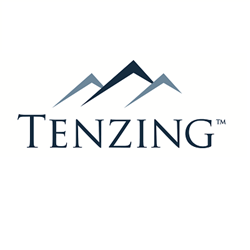 Retailers know that product search is critical to the success of online shopping. Endeca Search Optimizer optimizes the search experience to increase conversion rates, average order value and customer loyalty.
Toronto, ON (PRWEB) July 31, 2014
Tenzing Managed IT Services, an eCommerce managed hosting specialist with deep Oracle Commerce expertise, today announced a new optimization service for retailers running on the Oracle Endeca platform – Endeca Search Optimizer.
Endeca is a powerful tool for onsite product search. It has become a gold standard for retailers large and small. Endeca Search Optimizer helps retailers improve conversion rates, increase average order values and enhance customer loyalty. The Endeca Search Optimizer by Tenzing provides highly relevant product search results that are continually optimized as a retailer's product catalog changes and grows. Endeca Search Optimizer is a fully managed, turnkey solution by Tenzing that enables retailers to benefit from optimized product search while keeping internal IT teams focused on other key projects.
"Observant retailers know that product search is critical to the overall success of online shopping," said Raj Atwal, General Manager of eCommerce at Tenzing. "Onsite search connects shoppers with the products they are seeking and enhances the overall user experience when searches are satisfied. That said, it is not a simple 'plug and play' process. Maintaining highly relevant search results can be challenging as product catalogs update and user behavior evolves. eCommerce leaders must maintain constant attention to detail. With diversified workloads, internal teams are challenged to keep up with the changes. Endeca Search Optimizer by Tenzing overcomes the challenge by delivering highly specialized Endeca expertise focused on optimizing the search experience. As retailers benefit when resources are deployed optimally, site visitors benefit from a best-in-class experience that will keep them coming back.
Endeca Search Optimizer delivers

search algorithm optimization
toolset optimization and
product catalog search optimization
Endeca Search Optimizer by Tenzing is delivered as an ongoing, subscription-based, managed service that ensures these key functions are continually optimized. This provides shoppers with relevant search results. When shoppers find what they need, retailers see consistent and meaningful business results.
"Tenzing takes a KPI-based approach when delivering Endeca Search Optimizer," said Keith Gaudreau, VP of IT and Operations at Tenzing. "Working with retailers we identify the key performance metrics that are necessary for success. We then tailor our services to address those key metrics. Everything from search algorithm optimization to toolset optimization for tools like thesaurus entries, spelling correction, stemming, and more is tailored to deliver the right business results through product search. Conversion rates go up, higher order values are achieved and customer loyalty is increased. All of this is done with an eye toward removing extra burdens on existing IT resources."
For more details about Tenzing's new Endeca Search Optimizer service please visit us online at http://www.tenzing.com.
ABOUT TENZING MANAGED IT SERVICES
Founded in 1998, Tenzing delivers more than scalable infrastructure, fast networks and great managed services. Tenzing combines deep commerce platform expertise, advanced managed services, and extensive industry partnerships to help merchants increase revenues and deliver remarkable customer experiences. Retailers, SIs and ISVs choose Tenzing because we help them increase SEM performance, reduce shopping cart abandonment rates and ensure performance during peak seasons. Tenzing is AT101 SOC 2 Type 2 Certified (formerly SSAE 16) Type II, ISO 27001, PCI-DSS and VISA PCI certified with datacenters in the US, Canada and United Kingdom. For more information, visit: http://www.tenzing.com