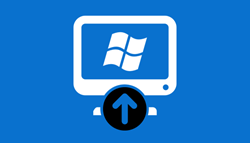 We designed Lexacom with compatibility in mind, so that the service our clients rely on would be future proof.
(PRWEB UK) 31 July 2014
Lexacom is urging customers to take advantage of its dictation hardware trade-in deal before the offer runs out at the end of August. The deal allows existing and new customers to trade in old dictation hardware from any supplier in exchange for new Olympus equipment, until 31 August 2014*
With a significant increase in the number of clients upgrading their operating software to Windows 7 or 8, Lexacom has been working with Olympus to pave the way for clients to also benefit from the latest hardware.
Lexacom's digital dictation software is fully compatible with Windows XP, Windows 7 and Windows 8, as standard. However, some older hardware may not work with the latest Windows operating software. That's why Lexacom has teamed up with Olympus to offer customers access to the latest hardware at discounted prices.
Dr Andrew Whiteley, Managing Director, Lexacom, said: "We designed Lexacom to be future proof and we constantly develop our software to remain at the forefront of technology. By working in partnership with Olympus, we're also able to offer clients the chance to update their equipment to ensure they have the right tools to work as efficiently as possible."
It's not just existing digital dictation users who can benefit from the hardware trade-in deal – analogue users wanting to switch to digital can also make the most of this special limited offer.
Organisations wishing to take advantage of the deal should contact the sales team on sales@lexacom.co.uk or call +44 (0)1295 236910.
About Lexacom
Lexacom digital dictation enables clear, accurate correspondence to be recorded immediately and sent electronically for transcription, avoiding the frustrations and delays associated with tape-based analogue systems still in use at many organisations. Using the highest security standards to encrypt data, professionals can also record correspondence, referrals and reports on the move via the Lexacom Mobile app, which is ideal for home working and client/patient visits.
Lexacom Digital Dictation is the only digital dictation software approved by the three leading clinical systems, EMIS, Vision and SystmOne and is the preferred choice among GPs. An increasing number of law firms are also switching to Lexacom, attracted by the company's cost-effective, flexible and reliable software.