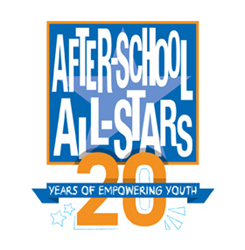 "The program really opened my eyes to new high school options that I didn't even know existed,"
Chicago, IL (PRWEB) July 31, 2014
After-School All-Stars (ASAS) announced it will be concluding its successful college-preparation summer program, CampUs, today in Chicago with an exciting mobile app competition to be held at University of Chicago at 1:30 p.m. During a program that began on July 25, fifty-two at-risk students stayed in University of Chicago dormitories while learning about high school and college life, going on field trips, and participating in a series of business and technology challenges. This camp, along with several other high school, college and career success programs, was made possible by a $300,000, three-year national grant from a Chicago-based firm, Teza Technologies. Teza CEO and Founder, Misha Malyshev, was recently named to ASAS' national board of directors, and spoke to CampUs Chicago students during a Teza office visit on July 28.
"With the evidence pouring in that we need to engage kids in after school programming, I am thrilled that we have deepened our level of involvement with this outstanding organization," said Malyshev.
The week-long overnight camp is part of the ASAS national flagship "We Are Ready" program, which combats the nation's high school drop-out crisis by preparing thousands of low income, urban middle school students for their transition into and graduation from high school. The camp introduces students to successful role models and mentors, like Malyshev, and helps them understand the connections between high school, college and career success. CampUs programs were also recently held in Ohio, California, New York, and Hawaii.
"At After-School All-Stars, we are committed to reducing violence by providing positive options for children at the age and time they need it most," said BJ Lohr, national program manager for ASAS Chicago. "We are thrilled to provide these talented youth with more than just a safe place to spend their time after school – but with real guidance on how to stay in school and achieve success after graduation."
"The program really opened my eyes to new high school options that I didn't even know existed," said Alexandra B., a former CampUs attendee, and 7th grader at Drummond Elementary in Chicago.
The CampUs itinerary included a campus tour, presentations from Chicago University admissions representatives, workplace visits, a field trip to the Museum of Science & Industry, and a new website creation challenge from Mozilla.
It concludes today with a mobile app business challenge when students—who worked together in groups to come up with an idea for a new app and a business plan for launching it—present their plans in front of a panel of judges including representatives from Teza Technologies, The Chicago Bulls and Chicago Public Schools. The winning team will compete against other winners from ASAS chapters across the country later this year.
Some key events from this year's program included:

Visit to Teza Technologies and meeting with CEO Misha Malyshev
Monday, July 28, 3:15 p.m.
150 N. Michigan Ave. Suite 3700
Competition for best mobile app business plan
Thursday, July 31, 1:30 p.m.
1101 E. 56th St.
Thursday, July 31, 3:00 p.m.
1414 E. 59th St.
In between classes and visits, organizers included plenty of time for fun, from ice-breaker games to a Second City Improv show.
About After-School All-Stars
Founded in 1992, After-School All-Stars (ASAS) is a leading national provider of year-round, school-based, comprehensive afterschool programs. The organization's mission is to keep children safe and help them succeed in school and in life. Every school day, students in low-income communities have access to free programs that offer academic support, enrichment opportunities, and health and fitness activities. Nearly 90,000 children from 13 U.S. regions benefit: ASAS serves Atlanta, Chicago, Hawaii, Las Vegas, Los Angeles, New York, North Texas, Ohio, Orlando, San Antonio, San Diego, South Florida and Washington, D.C., and, beginning in Fall 2014, Newark and Philadelphia. For more information, visit http://www.as-as.org.