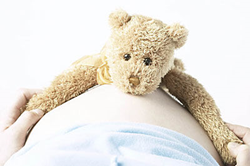 (PRWEB) August 02, 2014
Although most people are aware of the need to take care of their teeth and gums, it is particularly important for women. Changes to hormone levels increase women's vulnerability towards gum disease in two different ways. Hormones can affect the blood supply to the gums, making it more difficult for these tissues to receive nutrients essential to fight infection. In addition, changing levels affect the way the body responds to toxins produced by plaque bacteria, increasing the risk of inflammation and of bleeding gums, a major symptom of gum disease.
Numerous clinical studies have shown hormonal changes can increase the risk of gum disease. Midtown Dentistry is advising pregnant women, or anyone intending to become pregnant, to book dental checkups and cleanings with Dr. Jonathan Penchas at Midtown Dentistry. This is because higher hormone levels increase the risk of a condition called pregnancy gingivitis, a form of gum disease. In addition, any untreated gum disease can worsen during pregnancy.
In the past few years the American Academy of Pediatric Dentistry issued new recommendations on the importance of women maintaining good dental health during pregnancy, as those with periodontal disease (advanced gum disease) could be more at risk of having a pre-term baby or low birth weight baby. Mothers with untreated cavities are more likely to infect their newborn with cavity causing bacteria, increasing their risk for childhood tooth decay. Pregnant women may be recommended to schedule more frequent checkups, combined with more professional cleanings.
Even though women of all ages are more at risk, excellent professional dental care can help minimize these dangers, and treatment at Midtown Dentistry in Houston is fully customized for every patient. Dentists can detect any early signs of gum disease during regular checkups and will take action to treat the condition before any damage is permanent.