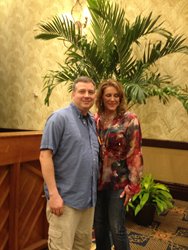 "If the deal is good enough, the funds will be there"
Philadelphia, Pennsylvania (PRWEB) August 01, 2014
Pittsburgh Real Estate Investors Association member Noble Rehabbers will be presenting deals at the AAPL event in Philadelphia during the group's August 3rd and 4th conference. This event is one of the largest gatherings of private lenders for real estate projects this year. The event will be located at the Hyatt Regency Philadelphia at Penn's Landing, 201 South Columbus Blvd. Philadelphia, PA 19106.
Josh Caldwell will be personally presenting real estate deals to private funders at the AAPL event. Josh is the co-manager of Noble Rehabbers, and is also the President of the Pittsburgh Real Estate Investors Association. Josh recently authored an article for Community Investor Magazine's September issue, on the subject of how to present a project for funding to a private lender.
The American Association of Private Lenders event is geared towards educating both private lenders and real estate investors. The event also has a series of networking social events which allow investors to personally interact with lenders. Mr. Caldwell will present a number of pending deals directly to funding authorities. He will also be providing a portfolio of current deals as examples of profitable real estate transactions. Deal funders and private lenders will also be encouraged to contact the Pittsburgh Real Estate Investors Association as a source of investible real estate projects. The club boasts hundreds of real estate professionals who sort through real estate sales looking for high profit potential.
Real estate investors are always looking for funds. An experienced real estate investor can locate profitable deals in any market. The problem that investors face is that the traditional bank system is not fast enough or flexible enough to keep up with the flow of these real estate deals. Many of the most profitable deals in any real estate market are sold before they ever hit the public market. A real estate investor who wishes to buy one of these properties will need to have funds available much faster than any bank's loan process would allow. That is where the world of private lending comes into play.
Private lenders can be anything from hedge funds that specialize in lending to real estate investors to ordinary people with a few thousand dollars to invest. The unifying feature of all private lenders is that they all want to achieve that high rate of return that real estate offers. Private lenders also gain the security of knowing that their loans are backed by real property, which is generally purchased for less than the market value of the property. This build in safety catch does not eliminate the risk inherent with investing but it goes a long way to hedge against market corrections.
Josh Caldwell of Noble Rehabbers can be reached via email at PittsburghREIA(at)aol(dot)com.