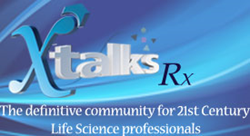 Toronto, Canada (PRWEB) August 01, 2014
Once a decision has been made to increase capacity, what should it cost? This webinar will discuss how to define your tolerance for lowest cost design and construction.
Join speakers Bob Allen, Senior Director of Facilities Integration at Fluor Industrial Services, Craig Sandstrom, Director of Process Engineering at Fluor Industrial Services, and special guest Carrier Li, Director in Global Asset Planning supporting Manufacturing Asset Planning at Amgen, as they provide an examination of the Conceptual Design process and Cost Evaluation of capacity, single-use vs. multi-use operations, redundancy, planned expansion and modularity.
The webinar will present tools and methods to help strategic planners, operations managers, plant managers and engineers improve the conceptual design and deliver properly vetted, operationally intelligent, low cost solutions for future facilities.
There will be a live Q&A with the audience at the end of the presentation.
For more information or to register for this webinar, visit: Maximizing Production Capacity for Growth.
About Xtalks
Xtalks, powered by Honeycomb Worldwide Inc., is a leading provider of educational webinars to the global Life Sciences community. Every year thousands of industry practitioners (from pharmaceutical & biotech companies, private & academic research institutions, healthcare centers, etc.) turn to Xtalks for access to quality content. Xtalks helps Life Science professionals stay current with industry developments, trends and regulations. Xtalks webinars also provide perspectives on key issues from top industry thought leaders and service providers.
To learn more about Xtalks visit http://xtalks.com.
For information about hosting a webinar visit http://xtalks.com/sponsorship.ashx.
Contact:
Michelle Tran
Tel: +1 (416) 977-6555 ext 352
Email: mtran(at)xtalks(dot)com