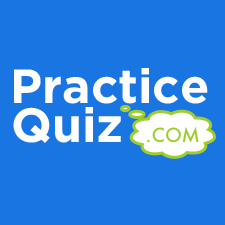 Boston, MA (PRWEB) August 02, 2014
As part of a mission to provide free quality test prep, PracticeQuiz has added new questions to its popular TEAS Practice Test to bring the number of questions up to 144. The Test of Essential Academic Skills (TEAS) is used in the admissions process of many nursing schools, and a good score is often essential to the success of aspiring medical workers.
The current version of the Test of Essential Academic Skills V (TEAS V) is a computer-based multiple choice exam containing 170 questions and is broken into four main categories: Math, Reading Comprehension, Science, and English and Language Usage. The TEAS is considered a first step in a nursing career; it is designed to identify qualified applicants to nursing colleges, and is used by many institutions across the US.
"We saw how popular this question set was wanted to make it even more comprehensive," explains PracticeQuiz.com CFO Victoria Slingerland, "The medical and nursing industries are continuing to rapidly expand, and there are many job opportunities for aspiring nurses. People just need a place to start. And that's what we hope to provide here at PracticeQuiz"
To help ensure the readiness of the new generation of nurses and medical staff, PracticeQuiz.com has available a total of 144 free TEAS review questions, sorted into the four exam categories. All questions were originally written and edited by experts exclusively for PracticeQuiz.com
About Us: PracticeQuiz.com is an online test preparation enterprise based in Boston. The website's social mission is to increase access to education by providing high-quality test preparation content for free. The website now boasts more than 150 practice exams, with more expansion in the near future. Tests include certification exams, high school and college qualifications, teaching exams, and medical tests.
Follow PracticeQuiz.com on Facebook (fb.com/PracticeQuiz) for the latest news on exam updates and upcoming releases.