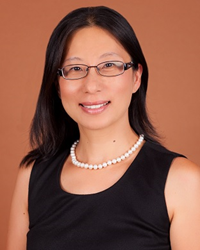 Downey, CA (PRWEB) August 02, 2014
Dr. Ping Hu is a worldly educated and trained oncologist. She received her undergraduate degree in Medicine from the Capital Medical University in Beijing, China and her Masters of Science in General and Medical Microbiology from the University of London. She completed her residency at the Texas Tech University Health Sciences Center and finished her fellowship at the University of Illinois at Chicago Medical Center.
Dr. Hu was active both inside and outside of the classroom with her involvement with presentations, research, and publications. Her significant contributions earned her the Outstanding Student Award from Capital Medical University in 1990, 1992-1995 and the Moonlight Sonata Award in Fellowship 2012 from the University of Illinois at Chicago Medical Center.
During her free time, she enjoys outdoor activities such as cross-country running, swimming, tennis, and gardening as well as traveling and spending time with her family.
She will be working out of the Downey and Long Beach office.
Professional Memberships:
American Society of Clinical Oncology
American Society of Hematology
She is fluent in Chinese.