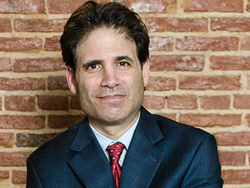 Because an employee was willing to step forward, we were able to put a stop to Dr. Levy's behavior as soon as we learned of it.
Baltimore, MD (PRWEB) August 02, 2014
On July 21, 2014, the Johns Hopkins Health System announced it has reached an agreement to settle the class action lawsuit filed October 24, 2013, in the Circuit Court for Baltimore City, Case No. 24-C-13-001041 MM, on behalf of thousands of women who allegedly were surreptitiously recorded during examinations by Dr. Nikita A. Levy. According to The Baltimore Sun, the $190 million settlement is one of the largest on record for a physician accused of sexual misconduct.
An investigation prompted by a colleague's suspicions revealed that Levy had used cameras concealed in pens and key fobs to photograph the genitals of female patients, some of whom were minors. In an October 24, 2013 letter, Johns Hopkins' President and CEO told the health system's employees, "One thing we have been reminded of throughout this difficult situation is how important it is that we foster an environment that encourages us all to speak up. Because an employee was willing to step forward, we were able to put a stop to Dr. Levy's behavior as soon as we learned of it."
Baltimore personal injury lawyer Steven Heisler represents dozens of women who are members of the class of plaintiffs victimized by Levy. "While it is true that the initial investigation came about as a result of a whistleblower's actions, it is equally true that in order for justice to be served, it is necessary that women come forward in what they might view as an embarrassing situation and speak out," said Heisler.
One way to do this, Heisler said, is to register as a member of the class action if they were a patient of Dr. Levy between April 26, 1988 and February 8, 2013. A Notice has been sent to all known potential class members to inform them that they have until November 14, 2014 to register and possibly share in the settlement, which will be paid by Johns Hopkins' insurance carriers.
"When the class action was certified," Heisler said, "former patients of Dr. Levy were notified by the court that they could have rights under any potential settlement. But they must register with the court to protect those rights. We encourage all women and girls who may have been victims of this doctor's illegal and scandalous behavior to do so."
About Steven H. Heisler, The Injury Lawyer
Since his graduation from the University of Baltimore Law School in 1988, Steven H. Heisler has focused on making a difference for those who have suffered an injury in Maryland or the District of Columbia. For more information, please visit http://www.theinjurylawyermd.com/.
Steven H. Heisler, Esq.
The Law Offices of Steven H. Heisler
1011 N. Calvert Street
Baltimore, MD 21202