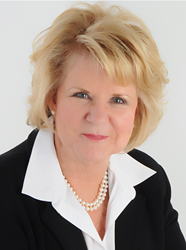 (PRWEB) August 05, 2014
Avenue 365 Lender Services has announced the appointment of Pauldie Howrigan to the position of VP, National Account Manager. In this role, Mrs. Howrigan will be responsible for increasing Avenue 365's services to new and existing clients, as well as helping Avenue 365 enter into new strategic lender relationships with a primary focus on the nation's leading national lenders.
"We are very excited to have Pauldie join our team," said Len Franco, senior vice president and national sales manager. "Her extensive product knowledge and lender management experience will help us grow our customer base along with providing them the full benefits of our origination services."
"Pauldie is a well-respected and admired icon in the title insurance industry," says Ryan Peterson, President and CEO of Avenue 365. "She is the consummate professional and her clients know that they are in good hands when Pauldie is advocating on their behalf. I am honored that Pauldie chose Avenue 365 Lender Services for her clients, and I take her confidence in Avenue 365 very seriously. It will be a privilege to work with Pauldie and her clients."
Pauldie joins Avenue 365 from ServiceLink where she had served as VP, National Accounts Director. She has also served in several national sales management positions within the mortgage industry.
Avenue 365 Lender Services is a customer-focused, technology-inspired national title insurance and settlement services provider with an unwavering commitment to provide every consumer, originator, and lender with an unparalleled experience with every loan closing. They conduct business in all 50 states for both Origination Services and Default Services. Their customers include national mortgage banks, lenders, retail mortgage brokers, asset managers, investment funds, REO managers, and servicers. To learn more, visit http://www.avenue365.com.