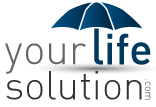 Chicago, IL (PRWEB) August 03, 2014
YourLifeSolution.com, a versatile service which allows consumers to objectively compare and analyze competing life insurance products, is today illustrating a strategy they've illustrated which would allow individuals to accumulate large sums of capital and earn tax-deferred returns for decades on end with no risk of loss in the interim.
This strategy also allows the same individual to later extract capital in the form of loans but pay 0% interest on those loans.
"The strategy to getting tax-free access to already tax-deferred funds is possibly via the use of an indexed universal life insurance policy. Funds are contributed and grow in step with a chosen investment index, I strongly suggest the S&P 500 since these funds grow with the index at up to 13.5% per year, but never less than 0%. After 20-40 years of using this method, even under the most conservative estimates, a policyholder can amass a fortune and then simply borrow 5-7% of the total each year, while paying no income taxes or interest on the loan proceeds. Since the funds still left in the policy are stilling earning interest, this strategy allows a retiree a seemingly bottomless retirement fund. Upon death of the retiree, the total funds borrowed are merely subtracted from the death benefit of the life insurance, and the beneficiary of the policy is paid a death benefit which is also free from income taxes. This strategy is arguably much more stable and simple than a 401k or IRA, and has far greater protections and tax treatment", said Eric Smith, the founder of YourLifeSolution.com.
Consumers interested in learning more about YourLifeSolution.com's tax-free retirement strategy can do so here:
http://yourlifesolution.com/lifeinsurancequotes/create-a-tax-free-retirement/
Consumers interested in viewing online life insurance quotes can do so on the main page of YourLifeSolution.com. Information can also be obtained by phone at 888.374.2764.