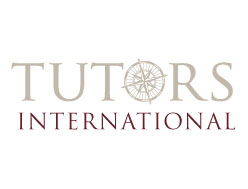 How can we maintain the centuries-old tradition of turning out the very best intellectuals from our elite universities if we're watering down the stock?
(PRWEB UK) 18 August 2014
Founder of Tutors International, Adam Caller, who has variously taught in state and independent schools, as a private tutor, and is a world-renowned Independent Educational Consultant, has published an article today [1] that suggests how students could win a place at the prestigious Cambridge or Oxford Universities in the UK, while hitting back at application controls.
Mr. Caller criticises the UK Government's restrictions on the intake of students, which has recently been the focus of much attention by the media, when it was discovered that 62% of David Cameron's cabinet[2] were privately educated (in November 2013).
Mr. Caller commented, "I hear time and again the argument that there are bright, capable students at state schools, who deserve to go to Oxford and Cambridge. The truth of the matter is that they may well be bright and capable, but they are competing with children educated at the very best independent schools for those university places, and many of them just have not had the education at state school that equips them for that level of academic study."
A recent article in The Telegraph[3] reveals that "as 28,000 applicants – all of whom are expected to score a minimum of three-As – have been rejected from the two universities," making grades alone impossible to secure entry to Oxbridge.
Often asked by parents, 'How do we secure a place at Oxford or Cambridge' Mr. Caller was prompted to explain that there is no formula to success, that every student is chosen by a panel, and different qualities are looked for from student to student.
There is, however, another route proposed by Mr. Caller since the Government has put pressure on Oxbridge to award half of their places to pupils from state schools [4]: "Remove your son or daughter from their independent school, place them in the local state school, and employ a full-time private tutor to provide after school, weekend and holiday support to maintain the highest educational standards."
This results in a compelling mix that gains an advantage over other pupils from independent or state sector schools – straight A grades and a long history of excellent education and sporting provision from a private school, a state-school applicant, and mentoring, application coaching and academic support from a top-flight private tutor.
"How can we maintain the centuries-old tradition of turning out the very best intellectuals from our elite universities if we're watering down the stock? I'm not saying state schools pupils are not capable of winning a place, but they must do so against all the other applicants, whatever their background. The UK has no private universities, unlike the US, where removing state-imposed applicant benchmarks enables universities to admit whomever they want to. We need to preserve the UK's knowledge economy and position as world-class providers of education excellence."
References
[1] http://adamcaller.com/2014/08/get-a-place-at-oxbridge-by-leaving-your-private-school-and-joining-a-state-school/, Get a place at Oxbridge by Leaving Your Private School and Joining a State School, Adam Caller.
[2] http://www.huffingtonpost.co.uk/2013/11/11/john-major-privately-educated-cabinet_n_4254230.html, John Major Criticises Privately Educated People In Power Despite Picking A Cabinet Dominated By Them, Huffington Post UK, author Chris York, 11 Nov 2013
[3] http://www.telegraph.co.uk/education/universityeducation/10974539/Why-straight-As-arent-good-enough-for-Oxbridge.html, Why straight-As aren't good enough for Oxbridge, author Graeme Paton, 20 Jul 2014
[4] http://www.telegraph.co.uk/education/universityeducation/9522485/University-access-tsar-institutions-must-set-tougher-admissions-targets.html, University access tsar: institutions 'must set tougher admissions targets', author Graeme Paton, 06 Sept 2012
-ENDS-
Notes to Editors:
Tutors International is a worldwide organization providing experienced full-time private tutors to work with children of all ages and nationalities, in a wide variety of situations, including international relocation, after-school support, full-time home tuition, support for AD/HD and dyslexia, home schooling for frequent travellers, and college prep and coaching.
Tutors International was founded by Adam Caller who has tutored students of all ages. He has received specialist training in dyslexia and AD/HD and is very sensitive to children's educational difficulties. He has now turned this expertise to recruiting, training and placing other tutors with HNW and UHNW families around the world. Adam is a member of the Independent Educational Consultants Association (IECA).