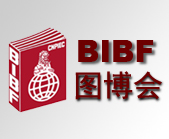 We believe our POD printing network is one of the biggest in the world. Chinese publishers now have a tremendous new set of opportunities to export their books at a lower cost. -Robert Fletcher, PODG CEO
(PRWEB) August 06, 2014
Details and a demonstration of the innovative technology will be presented in a seminar hosted by PODG CEO, Robert Fletcher. The one hour break-out session, "The Future of Digital Publishing & Distribution in a Mobile World;" will be held in both English and Chinese on Friday, August 29th at 9:30 a.m. The seminar will be available to all publishers, exhibitors and visitors who attend the book fair.
"We believe our POD printing network is one of the biggest in the world," said Fletcher. "Chinese publishers now have a tremendous new set of opportunities to export their books at a lower cost."
The technology is currently available China, India, Africa, South Africa, and Korea announced Fletcher, with plans for expansion. It has met with tremendous success in all geographic market groups.
This marks the fourth year that PODG will take part at the Fair. The 21st Beijing International Book Fair (BIBF) will be held at the China International Exhibition Center in the Shunyi district of Beijing, China from August 27-31, 2014. Over 200,000 visitors are expected at this year's event in all.
Event details will be publicized in all printed show materials and located in the seminar portion of the digital area in Hall W1.
About Publish on Demand Global (PODG)
Publish on Demand Global (PODG), through its partners and affiliates, currently provides services to approximately 10,000 authors and publishers around the world. The company specializes in safely and securely bringing authors and publishers into the United States and bringing U.S. books and publishers to the world through their global network of publishers, printers, distributors and book marketers. For more, visit http://publishondemandglobal.com.