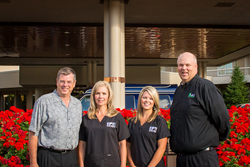 "The vision of Northwest Specialty Hospital is and has been to provide high quality medical care at an affordable cost." - Rick Rasmussen, CEONorthwest Specialty Hospital
Coeur d' Alene, Idaho (PRWEB) August 06, 2014
Northwest Specialty Hospital is proud to announce our new partnership with The Coeur d' Alene Resort in providing medical care to the citizens of Canada. On Monday, June 16th we will be launching a campaign directed at attracting patients from beyond our border to receive timely, affordable, excellent medical care at Northwest Specialty Hospital.
"The vision of Northwest Specialty Hospital is and has been to provide high quality medical care at an affordable cost. Our launch into Canada represents an opportunity for us to extend those services beyond our own borders in a way that provides life changing services to those desperately in need of them."

Vaughn Ward, CEO Northwest Specialty Hospital
In addition to that, The Coeur d' Alene Resort will offer luxurious accommodations at their world-class resort and transportation during their stay. This is part of an all inclusive bundled pricing that Northwest Specialty Hospital will be offering to travelers both within the United States and abroad.
"There is an incredible synergy when two organizations with such great reputations come together. The Coeur d' Alene Resort is a world-renown and Northwest Specialty Hospital is one of the top-hospitals in the United States. The total experience we are offering to patients both foreign and domestic will be absolutely outstanding."
– J.J. Jaeger, Director of Sales and Marketing, Coeur d' Alene Resort
For more information or to schedule a procedure with us please call (208) 262-2300.