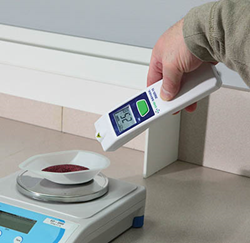 Vernon Hills, IL (PRWEB) August 06, 2014
Temperature is a crucial measurement for many manufacturing processes including those in the food & beverage, pharmaceutical, and other industries. To meet industry needs, Cole-Parmer has expanded its Digi-Sense™ line of temperature measurement instruments.
In addition to thermocouple meters, thermistor meters, RTD meters, infrared thermometers and miscellaneous probes, customers can choose high-accuracy temperature probes. The PRTs and SPRTs offer the best accuracy for critical measurements that demand accurate readings. Digital indicators, pocket thermometers, and temperature controllers are also available.
The temperature measurement instruments are designed to be precise, durable, and easy to use—at a great value. To view the full line of Digi-Sense products, go to ColeParmer.com/21075 or, for more information, call 800-323-4340.
Cole-Parmer has been a leading global source of laboratory and industrial fluid handling products, instrumentation, equipment, and supplies since 1955. Our product lines, including popular brand names such as Masterflex®, Oakton®, Digi-Sense™, and more, are sold through company-owned customer channel outlets and a strong network of international dealers. We also feature an ISO17025-accredited metrology lab for instrument calibration and repair. Cole-Parmer responds with excellence to customer needs, and offers application expertise and technical support. For more information, contact Cole-Parmer, 625 East Bunker Court, Vernon Hills, IL 60061. In the US, call 800-323-4340. International customers, call 847-549-7600. Visit us at http://www.ColeParmer.com.