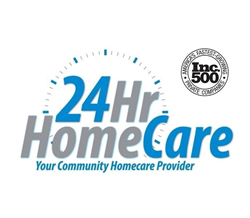 The goal of the study is to combine the low-cost approach of The Care Transitions Program ®from Dr. Eric Coleman with the high-touch model of a recent Cedars Sinai study of their home health partners, but from a professional caregiving perspective
(PRWEB) August 07, 2014
In an innovative and potentially industry-changing study, 24Hr HomeCare, a Torrance-based homecare company, has partnered with HealthCare Partners, the 2nd largest managed care group in California, to study how 24Hr HomeCare's Hospital To Your Home™ high-touch, low-cost care model can improve patient outcomes and reduce preventable hospital readmissions for patients with congestive heart failure. The program was created in response to an Affordable Care Act initiative, in which Medicare penalizes hospitals for readmitting patients with certain diagnoses after 30 days of being discharged.
"The goal of the study is to combine the low-cost approach of The Care Transitions Program ® from Dr. Eric Coleman with the high-touch model of a recent Cedars Sinai study of their home health partners, but from a professional caregiving perspective," said Ryan Iwamoto, Co-founder of 24Hr HomeCare.
24Hr HomeCare analyzed data from 2012 and 2013 and determined that Hospital To Your Home™ can significantly lower the risk of hospital readmission. In calendar year 2012, the clients of 24Hr HomeCare had a 6.3% rate of readmission within 30 days of discharge, in comparison to the national average of almost 20%, according to numbers from the Centers of Medicare and Medicaid Services. Data from calendar year 2013 is currently being finalized.
Gavin Ward, Regional Director and a National Readmission Prevention Collaborative Certified Fellow in Readmission Prevention, has been working with HealthCare Partners for the past year to prepare the study. "We wanted to partner with a leading organization such as HealthCare Partners to receive strong data on patient outcomes in hopes of sharing with the healthcare community that a low-cost, high-touch care model by trained care coaches does indeed work. We believe that adopting this model will allow for a more efficient use of resources by the healthcare system." The Health Services Advisory Group, CMS' Quality Improvement Organization, estimates that every preventable readmission costs $8,000-$13,000 per patient, whereas 24Hr HomeCare's model is in the hundreds.
Unlike other studies conducted throughout the country, in which touches or visits are frequently telephonic or mostly of the coaching nature, the 24Hr HomeCare model includes 10-13 visits by care coaches that include coaching, transportation to medical appointments, and hands-on personal care and homemaking to ensure the client doesn't have to seek outside resources to live independently at home. The model also includes an emergency response system from Rescue Alert and a home safety evaluation within 24 hours of hospital discharge to ensure a safe living environment.
The Hospital to Your Home™ study will initially examine 20 clients receiving care as well as a control group of 20 patients with the same condition not receiving care, from the 1st day of hospital discharge to the 30th day of discharge. The first 20 patients of the study will be fully funded by 24Hr HomeCare. If results are positive, 24Hr HomeCare and HealthCare Partners plan to enhance the study.