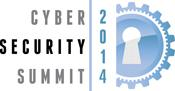 WatchGuard's Data Loss Prevention (DLP) solution mitigates the security risk of what event organizers are calling the 'weakest link' in enterprise security, 'the human.'
Hoboken, New Jersey (PRWEB) August 07, 2014
eMazzanti Technologies, a New York City area IT security expert, computer consultant, and 5 X WatchGuard Partner of the Year, announced today that it will be exhibiting at the Cyber Security Summit, September 18, 2014, in midtown New York City, in tandem with WatchGuard Technologies, a network security industry leader represented by eMazzanti to business customers in the Northeast.
The Cyber Security Summit, a prestigious conference series sponsored by The Wall Street Journal, connects C-level and senior executives responsible for protecting their companies' business data with prominent information security experts and providers.
Attendees at the Summit will have the opportunity to learn from leading security experts, acquire the tools to strengthen enterprise security, network with peers and presenters, and potentially save millions of dollars in losses due to cyber security threats.
Of particular interest to attendees will be two recently released IT security solutions from WatchGuard Technologies: the Fireware® 11.9 operating system and their advanced Data Loss Prevention (DLP) solution. Both solutions will be demonstrated at the show along with other WatchGuard security products.
WatchGuard's integrated wired/wireless and DLP solutions
WatchGuard's Fireware® 11.9 operating system addresses enterprise mobile security and BYOD, a growing IT security concern that will be discussed in one of the event sessions. The new security solution integrates wired and wireless network security and gives IT professionals a unified Web interface for managing and monitoring their entire network in real time.
WatchGuard's Data Loss Prevention (DLP) solution mitigates the security risk of what event organizers are calling the 'weakest link' in enterprise security, 'the human.' WatchGuard DLP prevents data breaches by scanning email text and common file types to detect sensitive information attempting to exit the network. The affordable subscription-based service is easy to configure and integrated into WatchGuard's award-winning XTM family of network security solutions.
Other related resource information:
eMazzanti Technologies Helps Business Owners Identify Network Security Threats with No-cost Security Assessment
PC Users Urged to Upgrade to Windows 8.1 for Improved Security
About WatchGuard Technologies, Inc.
WatchGuard® Technologies, Inc. is a global leader of integrated, multi-function business security solutions that intelligently combine industry standard hardware, Best-of-Breed security features, and policy-based management tools. WatchGuard provides easy-to-use, but enterprise-powerful protection to hundreds of thousands of businesses worldwide. WatchGuard products are backed by WatchGuard LiveSecurity® Service, an innovative support program. WatchGuard is headquartered in Seattle, Wash. with offices throughout North America, Europe, Asia Pacific, and Latin America. To learn more, visit WatchGuard.com.
About eMazzanti Technologies
eMazzanti Technologies' team of trained, certified IT security experts provide 24×7 outsourced IT support to help ensure business productivity, address challenges of growth, cloud computing, mobility, critical business continuity and disaster recovery demands. The consultancy has special expertise in manufacturing, distribution, retail, financial, architectural, engineering, construction, government, educational, legal services, accounting, marketing communications, and healthcare market segments, while maintaining high customer satisfaction levels.
eMazzanti serves the Hoboken, NJ and NYC area markets as well as regional, national and international business support requirements. The IT firm is Microsoft's 2012 Partner of the Year and on-going Gold Partner, Microsoft Northeast Region Partner of the Year, a five-time recipient of WatchGuard's Partner of the Year, and has achieved the Inc. 5000 list for the fifth year in a row. Download the free article: How to Select an IT Provider here. More than 400 companies trust their IT support needs to eMazzanti Technologies. For more information contact: Carl Mazzanti 201-360-4400 or emazzanti.net. Twitter: @emazzanti , Facebook: Facebook.com/emazzantitechnologies.