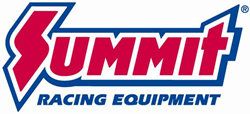 Tallmadge, OH (PRWEB) August 18, 2014
A MagnaFlow exhaust system is one of the best upgrades for a classic or modern American musclecar. Not only will it free up horsepower by reducing exhaust backpressure, it will give the car that famous MagnaFlow growl.
All MagnaFlow exhaust systems are made from stainless steel for long life, factory-checked for proper fitment, and dyno-tested to verify performance gains.
CLASSIC MUSCLE EXHAUST SYSTEMS
Designed for pre-1973 vehicles, MagnaFlow's Classic Muscle exhaust systems are engineered fit the factory chassis, but also to accommodate popular modifications like aftermarket suspensions and driveline upgrades. Available with 2.5 and 3 inch diameter mandrel-bent tubing, the systems replace the OEM exhaust from the transmission crossmember back. You can even choose where you want the system to exit—before the axle, after the axle, or under the bumper. The Classic Muscle exhaust systems can be used with aftermarket long tube headers for maximum power, or they can bolt directly to the OEM exhaust manifolds with the optional MagnaFlow Manifold Pipes.
MODERN MUSCLE EXHAUST SYSTEMS
MagnaFlow's Modern Muscle performance exhaust systems are for 1974 and later vehicles. Designed to replace the stock exhaust from the catalytic converters back, many systems are available in Street and Competition versions. The Street Series systems offer a deep performance sound without the dreaded 'drone' at cruising speeds. The Competition Series systems have larger diameter tubing to support racing style headers.
Summit Racing also carries MagnaFlow direct-fit and off-road catalytic converters, Tru-X crossovers, intermediate pipes, and Y-pipes to complete a musclecar's exhaust makeover.
SEE MAGNAFLOW'S MUSCLECAR EXHAUST SYSTEMS AT SUMMIT RACING
Summit Racing Equipment
http://www.SummitRacing.com
1-800-2303-3030