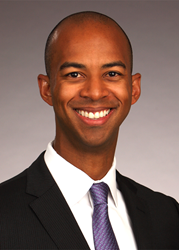 Salt Lake City, UT (PRWEB) August 08, 2014
Engels J. Tejeda has joined Holland & Hart LLP as Of Counsel in the firm's Commercial Litigation practice group in its Salt Lake City office.
Tejeda represents businesses and individuals in state, federal, and bankruptcy courts in complex commercial litigation. His litigation experience includes finance disputes, business torts, title disputes, repossession and deficiency claims under the Uniform Commercial Code and state foreclosure statues, actions under the Bankruptcy Code and the Fair Credit Reporting Act, and judgment enforcement proceedings. In addition to his litigation experience, Tejeda negotiates and drafts loan workouts, settlement agreements, bills of sale, asset purchase agreements, and other complex financial documents.
Tejeda shares Holland & Hart's commitment to its communities. He serves as a judge pro tempore in the small claims division of the Salt Lake City Justice Court, by appointment of the Supreme Court of Utah. He also chairs the continuing legal education committee of the Young Alumni Association of the University of Utah's S.J. Quinney College of Law, and is a student mentor at Westminster College. In addition, He served as a non-commissioned officer in the United States Army Reserve for eight years, which included two active duty deployments to Iraq and Kosovo.
He received his B.A. from Westminster College in 2003 and then continued on to graduate from the University of Utah's S.J. Quinney College of Law in 2006. He is licensed to practice in both Florida and Utah.
Holland & Hart's commercial litigation practice covers the spectrum of business relationships. Its variety parallels the assortment of commercial ventures and arrangements in which its clients are involved. Because of the variety of litigation matters the firm handles, it has extensive experience with the breadth of remedies that are sought in business cases. From lost profits to receiverships to injunctions to specific performance to an array of consequential damages claims, we are prepared to creatively and persuasively present and defend claims based on these theories.