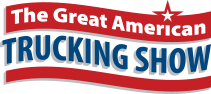 Factoring with Apex is an easy way for carriers to manage cash flow and keep their trucks on the road.
Fort Worth, TX (PRWEB) August 12, 2014
Apex Capital announced it will be attending the Great American Trucking Show in Dallas, TX at the Kay Bailey Hutchinson Convention Center August 21-23, 2014. Apex, a leading provider of freight factoring services, utilizes trade shows like the Great American Trucking Show, as an opportunity to improve understanding of industry needs by meeting with clients, advising prospects and connecting with other trade professionals.
Apex Capital will be located at booth #15048 and will be holding drawings to win cool prizes each day of the show. Clients, prospective clients and industry professionals are encouraged to stop by the Apex Capital booth to enter, and to discuss freight factoring and additional services, such as Apex's Startup Program, which assists truckers interested in starting a trucking company.
"Factoring with Apex is an easy way for carriers to manage cash flow and keep their trucks on the road," said Mike Thrasher, Director of Sales and Marketing at Apex Capital. "We pride ourselves on being a partner to our clients. This is why we continually strive to offer new and innovative tools and programs; such as our online account management portal, fuel card, and numerous other discount programs that make it easier for our clients to be successful."
The Great American Truck Show is an all-encompassing convention of trucking professionals and features more than 500 exhibitors representing truck, trailer, engine, component and parts manufactures, as well as services catering to the heavy and medium duty truck industry.
About Apex Capital
Founded in 1995, Apex Capital Corp is a full service freight factor that specializes in small to medium sized trucking companies. Apex is the leading freight factoring company for the trucking industry. We buy freight bills and provide industry leading service, benefits, and credit to clients.
Apex is a privately held company in Fort Worth and has been voted one of the top companies to work for in Texas for the last 5 years.