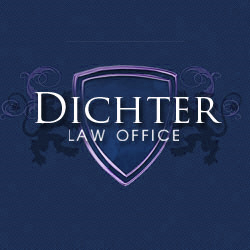 Lynnwood, WA (PRWEB) August 08, 2014
Dichter Law Office, PLLC announces that they are celebrating their fifth anniversary of representing individuals who are charged with the crime of driving under the influence. The DUI firm has become a recognizable name in the field of criminal defense within the Lynnwood, WA area. Throughout founding attorney Jonathan Dichter's time at the firm, he has received extensive recognition as a dedicated lawyer.
Some of his achievements include receiving a 10/10 Superb Rating from Avvo and inclusion in the 2014 Washington Super Lawyers® list of Rising Stars℠. He has also been recognized as a leader in DUI defense. His goal is to keep pressing forth within the field of DUI and to continually lead his team as they face new challenges.
The firm recognizes that they could not have reached this point without the support and assistance of many individuals. They are thankful for their family and friends who have remained by their side throughout every challenge encountered and journey embarked upon.
The team would also like to thank their colleagues for the time and attention they have been given. Many of the firm's accolades have required peer recognition. They are very thankful for the kind words offered to them from their peers and for the support the firm has continually received from other members of the legal community.
Clients are the ones who have made the firm what it is today. Dichter Law Office, PLLC is thankful for the business of their valued clients. The firm recognizes that selecting a lawyer is an important decision, and they are honored to have been the defense choice for many.
As Dichter Law Office celebrates the accomplishments that have been made since they first opened their doors to clients five years ago, the team members are excited for what is to come. For more information on the quality legal services that the firm offers, visit their website at http://www.dichterlawoffice.com/.
The founding attorney of Dichter Law Office, PLLC has been providing outstanding legal services to clients for more than a decade. Since launching the firm, Attorney Jonathan Dichter has constantly served clients with dedication and passion. He is known throughout the legal community and in many courts throughout Washington for his dedication to his clients and his aggressive defense. Individuals looking for a skilled DUI attorney should not wait to contact the firm!