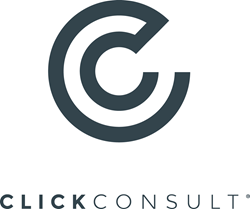 With over a decade's experience within the search marketing industry, I can appreciate outstanding search campaigns. The DMA Awards night celebrates the best in the industry and I believe It's important to celebrate such achievements
Cheshire, United Kingdom (PRWEB UK) 11 August 2014
Matt Bullas, Founder & CEO of leading north west search marketing agency Click Consult is set to join the judging panel for the Direct Marketing Association (DMA) Awards, which will take place on Tuesday 2nd December this year.
Bullas, who has worked in the search marketing industry for over a decade, will be joining other prestigious judges on the panel, including representatives from Microsoft, Sky and Telefonica alongside popular agencies such as DigitasLbi, Ogilvy and Google Zoo.
Judging the "Best Use of Search - Natural & Paid For" category, Bullas will focus on the strategy, creativity and results of each campaign and will be taking various campaign development factors into consideration, including:
Data strategy
Any targeting and profiling/segmentation
Approach to customer journeys
Channel choice
Creative
Testing variations
Technologies used
Any integration with other online or offline channels
Candidates are asked to submit detailed results of their campaigns, including deliverability statistics, response rates, engagement metrics, commercial impact and return on investment.
"With over a decade's experience within the search marketing industry, I can appreciate outstanding search campaigns. The DMA Awards night celebrates the best in the industry and I believe It's important to celebrate such achievements", Bullas commented.
Last year's DMA Awards saw Grand Prix winner, OgilvyOne, claim an impressive three gold, eight silver and seven bronze awards, while other big winners included Creator, Lida and Ogilvy & Mather, who received four gold awards each. The awards were punctuated by the quick wit and cheeky one-liners of TV comic Jimmy Carr, who kept the audience entertained throughout the evening.
Entries close for this year's DMA Awards on Friday 12th September and the awards ceremony will take place on Tuesday 2nd December.
For more information on Click Consult, visit http://www.click.co.uk or call 0845 205 0292.
About Click Consult:
Located in North West England, Click Consult is one of the UK's leading digital marketing agencies. With over 60 professionals employed and with a portfolio of over 100 clients from across the UK, Click Consult works with businesses looking for a tangible, measurable return on investment in digital marketing.
Search marketing is at the heart of Click Consult's offering, but it also provides a range of other web services, including content management, conversion rate optimisation and social media. Click Consult is a Google AdWords and Microsoft adExcellence certified company.
Contact Click Consult:
Andrew Smith
Click Consult®,
Unit B1, Willow House,
Oaklands Office Park,
Hooton Road, Hooton,
Cheshire,
CH66 7NZ
Tel: 0845 205 0292
Email: pr(at)clickconsult(dot)com