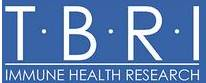 Saint Petersburg, Florida (PRWEB) August 13, 2014
Tampa Bay Research Institute "TBRI", a well respected private, non-profit biomedical research institute announced today that it will host the Inaugural Student Research Symposium on August 26th, 2014 from 5:00 to 7:00 PM. The Symposium will be held at TBRI, located at 10900 Roosevelt Blvd. North, Saint Petersburg, Florida. http://www.tbri.org
"Our Inaugural Student Symposium is a first for TBRI" noted Dr. W. Guy Bradley, TBRI senior researcher and Principal Investigator. "The Symposium will be an informative and enlightening series of presentations by individuals who are involved in high level ongoing research at TBRI. Please join us!"
Akiko Tanaka, President and cofounder of TBRI also commented that "This Symposium reinforces our commitment to leading edge research to better understand how the human immune systems work, and we are very excited about additional research we are currently doing in the immunotherapy area at the present time.".
Scheduled speakers at the Symposium include Dr. Guy Bradley from TBRI, Dr. Michelle Osovitz, Saint Petersburg College, and research students from Eckerd College, Saint Petersburg College and Palm Harbor, High School, Palm Harbor, Florida.
About Tampa Bay Research Institute "TBRI"
TBRI is a private, non-profit biomedical well respected research Institute dedicated to the study, cure and prevention of cancer and chronic infectious diseases. TBRI is similar to a number of other research institutes in the United States and abroad in that TBRI is interdisciplinary in nature and focused on biomedical research. However, TBRI is different in that TBRI is dedicated to exploring unique biological pathways of the human immune system as they relate to several diseases, rather than maintaining a focus on a single disease. In addition, TBRI provides valuable community health education that is substantiated by the latest Biomedical Research.
TBRI is an independent biomedical research institute. TBRI's independence allows for all biomedical research to be approached utilizing a neutral, science-based foundation. Since its formation in 1981, TBRI has strongly believed that this flexibility has enabled TBRI to rapidly focus resources on promising areas of scientific study based on our vision.
The independence also has allowed TBRI to serve all institutions and colleges that require assistance or cooperation, upon request. TBRI is not formally affiliated with any university or hospital; however, TBRI actively collaborates with universities and hospitals throughout the world as a scientific resource. Over the last 33 years, TBRI has conducted scientific collaborations with a number of prestigious institutions, including All Children's Hospital, Eckerd College, Emory University in Atlanta, the Howard Hughes Medical Institute at UCLA, Johns Hopkins University in Baltimore, the Kitasato Institute in Japan, the Moffitt Cancer Center at the University of South Florida (USF), North Carolina State University in Raleigh, St. Pete College (SPC), Suncoast Hospital in Largo, Tampa General Hospital, the University of Chicago, and the University of Montreal in Canada. In addition, TBRI has trained in excess of 100 Undergraduate and Graduate students from the U.S. and abroad, as well as a number of postdoctoral fellows.
United Capital Funding Corp. http://www.ucfunding.com is a Corporate Supporter and partner of TBRI and is proud to provide this information on behalf of TBRI.