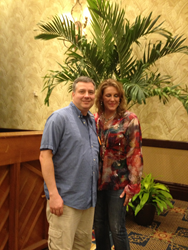 This property should be developed as a high end time share, a casino, or maybe a house for the uber-wealthy.
Pittsburgh, PA (PRWEB) August 12, 2014
A 5.33 acre plot of commercial land is available on South Bass Island near the town of Put-in-Bay, Ohio. Pittsburgh Real Estate Investors Association member Noble Rehabbers LLC has been retained to locate a commercial developer for a unique parcel of land.
This property offers some unique opportunity for the right developer. South Bass Island is located just off the coast of Northern Ohio, and is accessible by ferry. Over 2 million tourists come to the island every year. The small town of Put-in-Bay dominates the tiny two mile by four mile island. Tourists are drawn to the island for two main reasons. The first is the festive party all night atmosphere that Put-In-Bay has fostered over the years. This atmosphere has made Bass Island a mecca for part goers across the Mid-West. At the same time, Bass Island is regarded as one of the best fishing destinations in America. Anglers make the trek in droves to test their skills in the bright blue Lake Erie water.
Noble Rehabbers is a Pittsburgh based real estate development and property rehab firm; known for their unique high end real estate creations and socially conscious attitude. The company was approached to develop the land. According to company President Josh Caldwell, "this project is too big and too important for us to tackle. This property should be developed as a high end time share, a casino, or maybe a house for the uber-wealthy." It is only through a series of other real estate transactions that Noble Rehabbers became aware of this island development land. The company has done several other deals with the current owners and has taken an ownership interest in the property to be able to find a developer or partner to take this project to an eventual conclusion.
South Bass Island is a federally designated economic empowerment zone. This designation adds a lot to the development potential of these acres. An economic empowerment zone bring with it a number of special federal grant opportunities for business. Women, minorities, and veteran owned companies gain additional incentives with the federal economic empowerment zone designation.
The property itself is the last large piece of commercial land on South Bass Island. It is also boasts the highest elevation on the island, so any project will be extremely visible. The property is situated directly across from a state park and sits approximately 300 feet from the beautiful Lake Erie water.
One important question has been left unanswered about this land. The highest and best use for the land is still undetermined. The land seems ideal for a casino property, a fractional development, or a destination resort property. Whatever the end result is, the folks at Noble Rehabbers will be happy to guide prospective buyers through the land and offer as much guidance as possible.
Asking price for the entire 5.33 acres is $6,500,000. Contact Josh Caldwell for details via email PittsburghREIA(at)aol(Dot)com or by phone 412 592 2146.