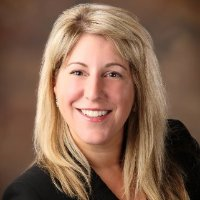 Contact the Oliver Law Group P.C. for your FREE pradaxa lawsuit case review by calling toll free 800-939-7878 today or visit www.legalactionnow.com.
New York NY (PRWEB) August 13, 2014
Pradaxa Lawsuit News: As Pradaxa lawsuits continue to move forward in U.S. courts, several new reports published in the British Medical Journal are raising new questions about the data used to garner regulatory approval of the blood thinner. Among other things, the Journal's investigation suggests that Pradaxa may pose a higher risk of life-threatening internal bleeding than doctors and regulators had been led to believe.
(bmj.com/content/349/bmj.g4670, BMJ, July 23, 2014)
Did Boehringer Ingelheim Fail To Share Information With Regulators Regarding Safety?
Most strikingly, the British Medical Journal contends that Boehringer Ingelheim "failed to share with regulators information about the potential benefits of monitoring anticoagulant activity and adjusting the dose to make sure the drug is working as safely and effectively as possible. The company also withheld analyses that calculated how many major bleeds dose adjustment could prevent." The reports note that published studies and internal documents from Boehringer Ingelheim indicate that regular blood monitoring to determine appropriate dosage adjustments could reduce major Pradaxa bleeding events by 30% to 40% compared with warfarin. But acknowledging the benefits of blood testing would undercut one of the purported advantages of Pradaxa.
Pradaxa Lawsuits Move Forward In U.S. Courts
The British Medical Journal released the results of its investigation as thousands of Pradaxa lawsuits move forward in U.S. Courts, including more than 2,600 cases pending in a multidistrict litigation underway in the U.S. District Court, Southern District of Illinois. Court records indicate that the first trials in that proceeding are expected to begin in September. (In Re: Pradaxa (Dabigatran Etexilate) Products Liability Litigation – MDL No. 2385)
Among other things, these Pradaxa bleeding lawsuits accuse Boehringer Ingelheim of failing to provide adequate warnings about Pradaxa's bleeding side effects, particularly the lack of an antidote for internal hemorrhaging that can sometimes occur among patients using the drug. The complaints point out that Pradaxa was marketed as an improvement over warfarin. However, while warfarin bleeding can be stopped with vitamin K, no similar antidote yet exists for Pradaxa bleeding.
Boehringer Ingelheim Pays $650 Million To Resolve Majority Of Pradaxa Lawsuits
In May, Boehringer Ingelheim announced that it had agreed to pay $650 million to resolve the majority of claims involving Pradaxa. According to a report from Reuters, the company did not disclose if the settlement included any admission of guilt on its part.
(reuters.com/article/2014/05/28/us-boehringer-lawsuit-idUSKBN0E81BH20140528, Reuters, May 28, 2014)
The Oliver Law Group is offering free Pradaxa lawsuit reviews to individuals who allegedly suffered serious internal bleeding due to their use of the medication. Free legal evaluations are also being offered to families of patients who allegedly died as a result of Pradaxa bleeding. To learn more about filing a Pradaxa lawsuit, please contact our office by calling 800-939-7878 today.
About The Oliver Law Group P.C. and filing a Pradaxa lawsuit
Oliver Law Group P.C. is a different kind of law firm. An experienced harmful drug law firm. One that focuses on the needs of the injured first. A compassionate law firm dedicated to fighting for the rights of victims and their families, and doing everything necessary to ensure those rights.
The experience of a large firm. The 1-on-1 dedication of a small firm. A reputation built on trust.
Experience. Dedication. Trust. Oliver Law Group P.C.
If you would like to learn more about filing a Pradaxa lawsuit, turn to the law firm with the Experience, Dedication, and Trust you deserve. Contact the Oliver Law Group P.C. for your free case review by calling toll free 800-939-7878 today or visit http://www.legalactionnow.com.