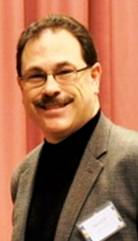 "Affordable Long Term Care Insurance is the answer for many Americans who want to address the physical, emotional and financial burdens that a Long Term Care event can create on a family."
Chicago, IL (PRWEB) August 14, 2014
A radio campaign is promoting the launch of a new website which will offer an easy way to obtain quotes for affordable Long Term Care Insurance.
http://www.radioltc.com allows consumers throughout the country to quickly discover the costs for Long Term Care Insurance and learn more about their options. All this without having numerous insurance agents calling them.
"Some internet sites give a consumer's request to four, five, six or more insurance agents. This means if more information is required to provide the quote, the consumer has all these people calling them. In addition, many of these 'insurance agents' are not specialists in this area," said Matt McCann, a nationally recognized specialist in Long Term Health Care planning.
McCann said only one person will contact the consumer if additional information is required to obtain the quote. His firm, McCann Insurance Services, represents all the top insurance companies that offer Long Term Health Care Solutions.
Long Term Care Insurance has become a popular way for people to protect their 401k's and future retirement savings and assets. This type of insurance is very affordable if designed and shopped appropriately by a specialist.
"Many people are unaware that health insurance and Medicare (health insurance for those 65 and older) don't pay for most Long Term Care services. This places the burden of caregiving to the family or the family's back pocket. Developing a plan for Long Term Care is essential to everyone's retirement planning," McCann explained.
The website, http://www.radioltc.com, will ask for only a few pieces of information so free quotes on affordable Long Term Care Insurance can be obtained by the consumer.
McCann says understanding the government can only provide for those who have no assets makes this even more important to have a plan in place long before retirement.
"Affordable Long Term Care Insurance is the answer for many Americans who want to address the physical, emotional and financial burdens that a Long Term Care event can create on a family," he said.
The American Association for Long Term Care Insurance (AALTCI.org) says that consumers should work with an experienced and knowledgeable professional who has at least 100 clients although 500 or more is better according to the trade group. McCann, and the specialists that work with him, have thousands of clients they have assisted over the years. McCann himself has 16+ years of experience in the industry assisting clients throughout the nation.
McCann says a quick visit to http://www.radioltc.com will be a fast, easy, secure and educated way to take the first step in learning options and obtaining FREE quotes from all the top insurance companies who offer affordable Long Term Care insurance plans.
Premiums are based on the age and health of the person at the time of application. McCann explained most people who start looking into Long Term Health Care planning are ages 40-70, although even younger consumers are starting to look at this as a smart way to plan.