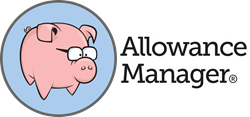 We are excited to publicize Allowance Manager as they change the way children view and handle money.
Los Angeles, CA (PRWEB) August 14, 2014
Los Angeles technology public relations firm PMBC Group is pleased to announce a new client relationship with Allowance Manager, the app that empowers kids to be good with money through hands-on experience. PMBC Group will be responsible for Allowance Manager's publicity initiatives.
"We are excited to publicize Allowance Manager as they change the way children view and handle money," says Ola Danilina, CEO and founder of PMBC Group. "We are proud to play a key role in Allowance Manager's launch into a niche area of personal finance apps as we generate significant media awareness with a strategic thought leadership and product-centered media relations campaign."
Allowance Manager understands that all children need first-hand experience with money in order to value and manage money and develop into money-savvy adults. Allowance Manager makes it easy for parents to impart money-handling skills in an enjoyable and engaging way for kids through direct interaction with their own allowance money. The platform helps establish and maintain trust between children and parents, with automatic weekly deposits into children's accounts so that kids do not need to ask for allowance and parents do not forget to give it to them.
Allowance Manager provides a quick and simple way for parents to oversee and manage how kids spend their money through the app's text and email notifications of transactions. The app can be viewed from any web-connected device including iOS, Android, Blackberry, Fire Phone and Windows Mobile.
About PMBC Group
PMBC Group is a fast-growing public relations agency based in Los Angeles, with offices in Beverly Hills. PMBC is dedicated to delivering tactical, results-driven public relations campaigns that build brand value and advance immediate and long-term business goals. PMBC's success-proven formulas are designed to navigate the modern media landscape utilizing a collaboration of new and traditional media to achieve strategic media exposure to reach key consumer audiences, industry influencers, investors and other constituents that matter to our clients. PMBC is comprised of a team of professionals of varied backgrounds from public relations, journalism, social media, merchandising, product development, venture capital, entertainment and hospitality. For more information please visit http://www.PMBCgroup.com.
About Allowance Manager
Allowance Manager is a web and mobile app that provides essential, firsthand experience necessary to become good with money. Headquartered in California and co-founded by teens John and Will Meader to keep their parents honest, Allowance Manager is currently run by CEO, Dan Meader and a team of Silicon Valley veterans from Apple, Inc, Adobe Systems, Oracle and others. For more information please visit http://www.AllowanceManager.com.