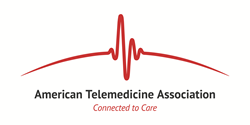 (PRWEB) August 13, 2014
An upcoming forum will identify ways telecommunications technology will soon help solve a rapidly growing problem overwhelming healthcare. Key stakeholders from throughout the U.S. will gather Sept. 6-9, 2014, in Palm Desert, Calif., to showcase validated, proven approaches to reduce costs, improve quality and expand access for the nation's 130 million patients suffering from chronic illnesses. Information about this high-level forum is available at http://www.americantelemed.org.
Chronic care is estimated to consume 75 percent of the $3 trillion spent on healthcare in the U.S. alone. Policy makers, insurers and health providers across the globe are desperately looking for ways to decrease these growing costs while maintaining the quality of care. The forum is designed to demonstrate ways telecommunications technology can provide such results. The speakers in Palm Desert will identify verified practical approaches to the use of wireless and networked technologies that monitor, diagnose and treat patients with one or more chronic diseases.
"Technology companies and healthcare providers wishing to take advantage of this emerging opportunity need an understanding of the healthcare market as well as what works and what does not," said Jonathan Linkous, CEO of the American Telemedicine Association. "This forum is designed to identify the very latest information on telemedicine, mHealth and telehealth as applied to solving the chronic care conundrum."
About the American Telemedicine Association
The American Telemedicine Association is the leading international resource and advocate promoting the use of advanced remote medical technologies. ATA and its diverse membership work to fully integrate telemedicine into healthcare systems to improve quality, equity and affordability of healthcare throughout the world. Established in 1993, ATA is headquartered in Washington, DC. For more information visit http://www.americantelemed.org.