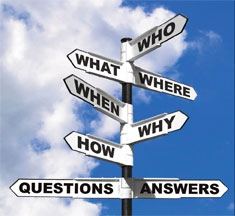 (PRWEB) August 30, 2014
The 'Nuts and Bolts of HR in the Public Sector' series of conferences on three separate dates and locations include:
September 12, 2014
Texas Star Golf Course & Conference Center, Euless
September 16, 2014
Edinburg Conference Center at Renaissance, Edinburg
September 24, 2014
Lubbock Municipal Garden & Arts Center - Central Hall Meeting Room, Lubbock
Topics on the agenda are as follows:
What Employers Need to Know about Background Checks
Benefits 201: Managing Plan Design, Cost, and Competitive Benefits
Compensation, Classification and Job Analysis
FLSA Provisions and Pitfalls
Records Retention, Destruction, and Decisions
The three sessions of "Nuts and Bolts of HR in the Public Sector" will be held around the state of Texas. One of the presenters at all three sessions is Mike Coffey, SPHR, owner of Imperative Information Group – a background investigations firm in Fort Worth, Texas serving small and medium-sized employers.
"I'm an HR guy who happens to own a great employment background investigations firm, Imperative Information Group. While background checks aren't sexy, many employers learn too late the value of quality information and strict compliance,"says Coffey.
An HRCI-certified Senior Professional in Human Resources (SPHR), Mike is past president for the Fort Worth Human Resource Management Association and serves as a district director for Texas SHRM. Mike is an engaging speaker, who popularity is ever increasing due to his unique perspective on HR related issues.
At all three seminars, Mike will be presenting What Employers Need to Know about Background Checks. This presentation covers where the information comes from and what should be included in a good background check. It also covers employers' legal responsibilities under the Fair Credit Reporting Act and EEOC guidelines.
The three sessions of 'What Employers Need to Know About Background Checks' will all be held at 8:15am to 9:30am on all three dates.
For more information and to register, visit the TMHRA website.
Join Mike Coffey on the above dates as he and other HR professionals as they present educational sessions that are specifically designed for those interested in gaining more knowledge in key HR-related functions and are new to Public Sector Human Resources.