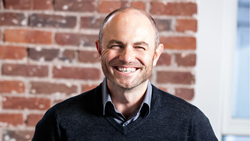 The Aspenware team is already delivering world-class software for some of the region's most celebrated organizations," said Swihart. "We are well positioned for an extraordinary and ambitious path forward. I'm excited to be a part of the team.
Denver, Colorado (PRWEB) August 15, 2014
Aspenware Internet Solutions, Inc., a Denver-based enterprise software consulting company, has announced that Josh Swihart has joined the company as its chief executive officer. Josh comes to Aspenware from K2, where he served as the global software company's senior vice president of marketing.
Mr. Swihart brings deep experience in the technology consulting industry having served in a number of global leadership roles. He has received numerous global and national awards for leadership, marketing and solution delivery.
As CEO for Aspenware between 2008 and 2012, Mr. Swihart drove a company turnaround, transitioning Aspenware into a premier consulting company that was recognized as one of Inc.com's fastest growing companies and named a "Colorado Company to Watch."
"Josh brings a unique blend of business and technical acumen," said Rich Pedersen, Aspenware board chairman. "His experience, combined with the existing talent at Aspenware, will drive significant innovation for our customers."
"The Aspenware team is already delivering world-class software for some of the region's most celebrated organizations," said Swihart. "We are well positioned for an extraordinary and ambitious path forward. I'm excited to be a part of the team."