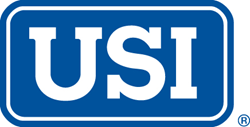 Michael J. Sicard, USI's chairman and CEO, said: "These are new states and cities for USI – places we want to invest and grow in support of these great people, clients and communities."
Valhalla, N.Y. (PRWEB) August 18, 2014
USI Insurance Services ("USI") has entered into an agreement with certain subsidiaries of Willis North America Inc. ("Willis"), part of Willis Group Holdings (NYSE:WSH), to acquire seven of Willis' retail insurance brokerage locations across the United States. These locations will expand USI's footprint into new states, cities and markets where USI is looking to invest and grow. The transaction is currently anticipated to close late 3rd/early 4th quarter of 2014. Terms of the transaction were not disclosed.
Michael J. Sicard, USI's chairman, president and chief executive officer, explained, "We are excited to have this accomplished, experienced group of insurance professionals join us as new partners and associates. These are new states and cities for USI – places we want to invest and grow in support of these great people, clients and communities. USI continues our growth and expansion, from a single location 20 years ago to over 140 offices across the United States today. Our success has been based on delivering something compelling and unique to our clients and associates. We look forward to doing that in our new locations, and to welcoming our new colleagues."
Under the agreement, USI would be acquiring the following locations: (Del.) Wilmington; (Fla.), Vero Beach; (Ga.) Savannah; (Ill.) Moline; (Kan.) Wichita; (Wyo.) Cheyenne, Mills. Employees of these Willis offices would be offered employment with USI at the close of the transaction.
About USI Insurance Services
USI is the 3rd largest privately held insurance broker , the 4th largest privately held commercial lines broker in the United States , and the 13th largest insurance brokerage firm in the world . USI is also the 2nd largest privately held personal lines broker in the United States2 and the 7th largest benefits broker ranked by global benefits revenue. With more than 4,000 dedicated, experienced and innovative professionals, USI is a leader in middle market property-casualty, employee benefits, personal lines, retirement, program and specialty business. USI has been recognized for its innovation by Information Week 500 the last three years and Best's Review January 2014 Innovation Showcase. USI is headquartered in Valhalla, N.Y. and operates out of more than 140 offices across the United States. Additional information about USI may be found at http://www.usi.biz.
About Willis
Willis Group Holdings plc is a leading global risk advisor, insurance and reinsurance broker. With roots dating to 1828, Willis operates today on every continent with more than 18,000 employees in over 400 offices. Willis offers its clients superior expertise, teamwork, innovation and market-leading products and professional services in risk management and transfer. Our experts rank among the world's leading authorities on analytics, modelling and mitigation strategies at the intersection of global commerce and extreme events. Find more information at our website, http://www.willis.com, our leadership journal, Resilience, or our up-to-the-minute blog on breaking news, WillisWire. Across geographies, industries and specialisms, Willis provides its local and multinational clients with resilience for a risky world.
1 Business Insurance Largest Privately Owned Brokers, July 21, 2014
2 Insurance Journal Top 50 Privately Held Personal Lines (excludes non standard auto brokers-aggregators) and Privately Held Commercial Lines
3 Leader Ranking 2013
4 Best's Review's Leader Issue July 2014, Top Global Insurance Brokers Ranking
Business Insurance Largest Benefits Brokers, July 21, 2014
###