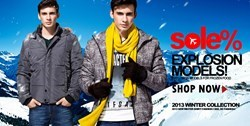 (PRWEB) August 16, 2014
Skmen.com, the distinguished garment manufacturer and retailer, has recently unveiled its new range of micro mini dresses. According to the company's sales manager, all these brand new mini outfits are on sale now. Everyone can get a deeply discounted price, up to 30 percent off.
When it comes to product design and quality, Skmen.com's brand new micro mini dresses gowns are great. They are offered in varied styles. Each of them is carefully made by top experts. The company's beautiful outfits have greatly stimulated its business in the past few months; this is why it decided to create the new assortment.
"We are pleased to announce the fresh micro mini dress collection. By launching the special offer, we hope to bring more benefits for stylish ladies throughout the world. As is known to most clients, Skmen.com is a leading brand of men's and women's clothes. Now, we are planning to offer custom made products. A lot of our trendy items are hot in the global market. You can visit our website to learn more details about the discounted micro mini dresses," the sales manager says.
True enough, the company's online store is a user-friendly shopping platform. Its product line is updated every week, and worldwide customers can always access the latest information about its products.
About Skmen.com
Skmen.com, a reliable company founded in 2009, is one of the leading suppliers of men's and women's high quality clothes. It has more than 5000 customers from every part of the world; it hopes to help worldwide stylish ladies and gentlemen. Now, it is selling thousands of fashionable items online. For more detailed information about the company and its wonderful items, readers can visit http://www.skmen.com/product-mini-dresses-003004003.aspx.