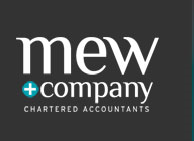 Effective corporate tax planning is essential in order to reduce business taxes in the long run, not only for the business owner, but for your entire family
Vancouver, BC (PRWEB) August 20, 2014
Vancouver-based chartered accountants, Mew and Company, will now provide excellent corporate tax planning services that would be aimed at reducing the tax burden for businesses. Mew and Company will first investigate the business owner's corporate goals, followed by his lifestyle goals and then match them with the best tax vehicles. Using this approach, Mew and Company will be able to protect its clients' net worth and preserve his or her equity in the business.
Corporate taxes are one of the largest expenses of any business, and many owners are constantly looking for ways to reduce this burden, while staying within the boundaries of the legal course of action. In order to reduce this burden, Mew and Company specializes in effective corporate tax planning that is aimed solely at reducing the amount of taxes a business pays out.
"Effective corporate tax planning is essential in order to reduce business taxes in the long run, not only for the business owner, but for your entire family," states a representative from Mew and Company. "As trusted advisors to many clients in Vancouver for corporate tax planning, Mew and Company specializes in understanding your business and lifestyle goals and finding the best tax vehicles to help you reach them. Our experience gained through many years of corporate tax planning, has allowed us to help our clients protect their net wealth and preserve the equity in their business; for today and for generations to come."
About the Company
Mew and Company, a Vancouver-based group of associates, is an ideal solution to the taxation problem. With their simple philosophy of building long-lasting customer relationships, the company has been serving many corporate clients in a variety of fields, including restaurants, real estate, retail and also the service industry. Investing in their specialist services will undoubtedly prove to be fruitful for all kinds of clients.
To know more about Mew and Company, log on to http://mewco.ca/. In order to get in touch with a representative to discuss viable financial services, visit the website http://mewco.ca/ for further contact information.