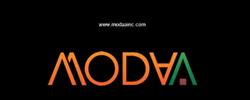 'Competing against three contractors to bid a job is the norm, however when there are six other builders interested in the same project, there needs to be a clear definition of why the client should hire us,' says Patrick Ahounber, Founder of Modaa Inc
Los Angeles, CA (PRWEB) August 20, 2014
Los Angeles kitchen and bathroom remodeling contractor looks for alternative ways to showcase his work in a competitive construction market. California alone has about 300,000 licensed contractors in various building trades. Long gone are the days of before and after photos, project portfolios, and letter of recommendations. With the market being overpopulated by licensed professionals, builders are thinking outside the box to come up with more creative ways to share their work and display their portfolio. Los Angeles is among the top competitive areas for remodelers, given the development opportunities and Hollywood's luxury homes. One of the most shocking realities is partaking in a job walk that has six other contractors bidding the same project. Yelp and other review sites are a great way to share customer reviews, however "video has killed the photography show," in terms of displaying detailed craftsmanship.
Here is how Modaa Inc, a Los Angeles kitchen and bathroom remodeling company promoted their recent kitchen build out. The footage is a compilation of thousands of images captured during construction, in order to create a moving video of all the remodeling pieces that come together like legos. The camera had to be in one exact spot without any movement to the lens or body. Employees had to work around the camera, making sure the time-lapse images were an ongoing sequence. In addition to set up, remodeling around the camera was the most challenging aspect, especially when the larger moving pieces arrived.
As demand for a service increases, so does supply. When thousands of competitors are pursuing the same projects you're working towards, you have to stand out and most importantly add value. "Competing against three contractors to bid a job is the norm, however when there are six other builders interested in the same project, there needs to be a clear definition of why the client should hire us," says Patrick Ahounber, Founder of Modaa Inc. Price estimate is the most commonly compared item in terms of bids, with quality or work, vision, and work ethic as being close followers. However, there is almost always more to it than cost and quality. The essence of a team needs to be present from the get go. "I often question what our marketing team is doing capturing all these videos. I'm used to the old fashioned way of doing business which is thru referrals. But as things change, we need to adapt and stay relevant," says Patrick Ahounber.
The old fashioned way was for the Architect, Designer and Contractor to work as a team and keep things moving. However, nowadays one remodel can have two Designers, an Architect, a Contractor and Advisors. It is critical for the team to share the same vision in order to effortlessly complete the project without any surprises. The market has become so competitive that contractors go in with a low bid and stack on the change orders in order to get the job. That kind of creativity will backfire sooner than later. Being upfront, and transparent gives us the advantage to proudly place a camera on our job site and showcase our work. Our clients love the idea of video testimonials and video coverage of our work.
The important factor is not the number of clients companies take on, it is the number of clients they sustain. Through our years of designing and building, we have come across many remarkable people and remodeled incredible homes. We've made some friends, established partnerships and picked up a lot of cultural nuances. After all, Los Angeles is the circle of diversity.
To learn more about our residential remodeling or commercial construction services, please call today at (818) 760-4573 or use the online form.
Modaa, Inc
12400 Ventura Blvd. Ste. 104
Studio City, CA 91604
Tel: (818) 760-4573
Office Hours:
Mon-Fri: 9:00am – 5:00pm