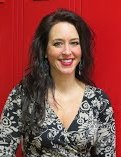 'Today's students learn much differently than students did just ten years ago,' Dr. Parker observed, 'and not every student learns the same way, or is successful in a traditional school setting.'
Columbus, OH (PRWEB) August 20, 2014
Patricia Parker, brings not only her twenty-plus years of experience in education as both an administrator and teacher; but also her leadership and vision in the use of online education and alternative learning options for students seeking a more personalized academic experience to her new role as Executive Director of Provost Academy Ohio.
"I joined Provost Academy Ohio because of its commitment to students pursuing their personal best in the midst of a community of learners where lasting friendships can be built." Dr. Parker said. "We want each student to have a personalized experience and we want to help connect them with each other, with mentors, and with opportunities to explore their interests."
Dr. Parker began her professional education career as a social studies teacher at Findlay High School; and later served as a special education intervention specialist at Kettering-Fairmont High School, and at Lakota East High School in West Chester, Ohio.
She also has extensive experience in school administration in Ohio and Kentucky as a Principal and Assistant Principal; as well as in numerous roles including: Special Education Director, Director of Talented and Gifted, Curriculum Supervisor, and Assistant Superintendent. In addition, Dr. Parker developed and implemented "best practice" workshops for the Ohio Department of Education.
Dr. Parker received her Ed. D. and M. Ed. graduate degrees in Educational Leadership and Administration from the University of Cincinnati; her B.S. degree from Miami University in Oxford, Ohio; and a Special Education Certification from the University of Findlay.
"Today's students learn much differently than students did just ten years ago," Dr. Parker observed, "and not every student learns the same way, or is successful in a traditional school setting." "Interaction with technology - be it computers, the internet, or cell phones – students are clearly benefitting from an education, like the one they receive at Provost Academy, that utilizes stimulating virtual curriculum designed specifically for them."
In contrast to other online learning programs, Provost Academy Ohio offers a robust, state-of-the-art curriculum with a strong base in math, science and technology, designed to be engaging, fun and targeted to multiple learning style. All courses can be adapted to fit a student's individual needs, and content can be rearranged and customized for the individual student. Also, parents and students can easily monitor learning progress, assignments, and grades at a glance on their own personal home page.
Interested students in grades 6 through 12 can enroll in Provost Academy Ohio for the school year starting this fall online at http://www.oh.provostacademy.com or by phone at 888-262-1052.