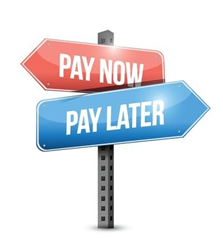 Long Beach, California (PRWEB) August 21, 2014
Many first time buyers believe that FHA financing is the only option for getting into a home with a low down payment, says Scott Schang, Branch Manager Broadview Mortgage Long Beach.
Conventional mortgage options using Private Mortgage Insurance are available with as little as a 5% down payment, or 5% equity when refinancing an existing mortgage.
FHA insured mortgages are often the best, and sometimes the only choice for some homebuyers in specific situations. The most common reasons include: 1.5% higher down payment is simply not possible, debt to income ratios exceed 45% of the income, not enough sufficient reserves at time of closing, lower credit scores cause higher closing costs, and shorter waiting period after Bankruptcy, short sale or foreclosure, says Schang.
In cases where an FHA insured mortgage is the buyers only option for buying their primary residence, it becomes a temporary solution to a short term problem, an "investment", adds Schang.
To learn more about FHA as a 5 year plan and Private Mortgage Insurance options please visit: http://www.findmywayhome.com/home-mortgage-news/how-to-remove-permanent-fha-mortgage-insurance/.