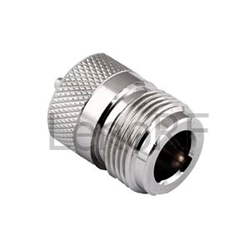 (PRWEB) August 20, 2014
LenoRF, an experienced electrical accessory manufacturer, has released its new designs of N RF Female Connectors. This morning, the company's chief executive officer has announced its N RF Connector Female Crimping for RG402 promotion. All these brand new protectors are now available at discounted prices, up to 35% off.
LenoRF has a friendly and knowledgeable online service team. On its one stop website, each visitor is treated as a VIP. All related questions from worldwide clients will be answered professionally and patiently. Those who need specific help can also call in to speak to its sales representatives.
"Our N RF Female Connectors can be used by various industries. We are excited to launch the special offer; it is a great opportunity for those who are looking for affordable protectors. We will try our utmost to create more practical electrical accessories for distributors throughout the world," the CEO says.
In addition to N RF Female Connectors, the supplier is also offering a wide variety of useful accessories, including microwave devices, RF connectors, cable assemblies and so forth. For additional information, it often brings benefits to worldwide people by launching special offers.
About LenoRF
LenoRF is an online supplier of high end electrical equipment. It is a China based company that aims to provide customers with high quality products at the lowest possible prices. Customers can try the company's products through sample orders with a long-term contract. Most customers come back soon after receiving their first deals.
More details about the company's useful products can be found at http://www.coaxial-connector.com/product/n-rf-connector-female-crimping-for-rg402/.