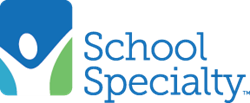 GREENVILLE, Wis. (PRWEB) August 20, 2014
EPS Literacy and Intervention, a division of School Specialty, today announced the 2014 Robert G. and Eleanor T. Hall Memorial Scholarships. Sponsored in collaboration with the International Dyslexia Association (IDA), the scholarships support educator attendance at the 2014 IDA Conference, Nov. 12-15 in San Diego.
Created to honor the founder of EPS, Robert G. Hall, and his wife, Eleanor Thurston Hall, these scholarships reward exemplary educators for the innovative instructional strategies they use to help their dyslexic students achieve at the highest levels.
The annual IDA Conference is attended by more than 3,000 teachers, educators, administrators, reading specialists, researchers, university faculty, psychologists, physicians and tutors and is considered the premier professional development conference dedicated to dyslexia.
Successful scholarship applicants will submit essays describing where and how they encounter dyslexia, their experiences and knowledge about teaching students with dyslexia and other related learning difficulties, how the conference sessions will improve their abilities as an educator and how they will be able to apply the knowledge they gain from attending the IDA conference.
What:
The Robert G. and Eleanor T. Hall Memorial Scholarships include:
Registration for the 2014 IDA Conference
A one-year IDA membership
Travel stipend for the conference – $250 value
EPS gift certificate valued at $250
Deadline: Wednesday, Sept. 17, 2014
Where:
Applications are available at: http://epsbooks.com/idascholarship/
Who:
Educators who are passionate about working with students with dyslexia.
About EPS Literacy and Intervention
EPS Literacy and Intervention provides K–12 blended-media solutions that build core skills and close the achievement gap in reading and math. With powerful instructional tools and high-quality materials, the company's reading and math intervention solutions are proven to help struggling students. From universal screening to interventions, progress-monitoring to data-driven decision-making, and professional development, EPS offers an integrated approach to effective teaching and learning.
For more information on EPS and its proven programs Wordly Wise 3000®, Academy of READING®, Academy of MATH®, MCI, S.P.I.R.E.®, Path Driver for Reading™, Path Driver for Math™, Explode The Code® and EPS E.P.I.C., visit http://epsbooks.com.
About School Specialty
School Specialty is a leading distributor of innovative and proprietary products, programs and services to the education marketplace. The Company designs, develops, and provides educators with the latest and very best school supplies, furniture and both curriculum and supplemental learning resources. Working in collaboration with educators, School Specialty reaches beyond the scope of textbooks to help teachers, guidance counselors and school administrators ensure that every student reaches his or her full potential. For more information about School Specialty, visit http://www.schoolspecialty.com.