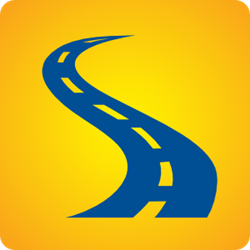 Boston, MA (PRWEB) August 23, 2014
Professional kitchen employees, prospective chefs and food industry works now have a study aid in preparing for Food Safety Certification exams thanks to the free food safety practice test by Dynamic Path.
Dynamic Path announced the release of its Food Safety Certification study module, which includes more than 200 review questions for culinary industry students and professionals.
The study materials are designed to cover requirements of the ServSafe® Food Safety Certification, National Registry of Food Safety Professionals (NRFSP), the American Food Safety Institute (AFSI) and Food Manager Certification (FMC) exams. Review questions are also applicable to state exams.
Culinary students, amateur cooks and culinary professionals can work through the multiple-choice, self-guided study mode provided by Dynamic Path at their own pace. Timed quizzes are available to help learners know if they've mastered the information, or may need to review particular sections.
All review materials are crafted by Dynamic Path writers with experience in the field, ensuring each question is accurate and relevant. Topics in the Food Safety Certification module include training, regulations, sanitizing, purchasing, food preparation, pests, facilities, food handling and contamination.
Victoria Slingerland, CFO and co-founder of Dynamic Path, said the food safety study aids help increase knowledge of the topic those in the food industry need to know for successful careers. "These study questions help culinary professionals ace food safety certification, while retaining important requirements and protocol after long after the exam," she said.
The first 50 study questions are available for no cost. Those looking for additional study materials can access all 231 questions for only $3.99, on apps for iOS, MacOS, and Android.
Dynamic Path is a test prep app and website enterprise based in Boston. Dynamic Path prides itself on providing free and low-cost test prep for over 100 professional and academic standardized exams, including high school and college admissions tests, IT certification exams, business and professional development exams, teaching exams and medical board exams.