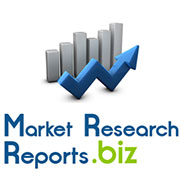 Latest Publication On China Electric Vehicle Industry Report, 2014
Albany, NY (PRWEB) August 21, 2014
With the implementation of fiscal subsidies, demonstration and popularization, purchase tax exemption, local barriers-dismantling and other favorable policies, China's electric vehicle market has seen accelerated development. In the first half of 2014, China's electric vehicle sales volume exceeded 20,000, more than the last year's total. Based on this, the sales volume throughout the year will be around 50,000, and the industry average growth rate will be maintained above 50% for years to come.
View full report at http://www.marketresearchreports.biz/analysis/218484.
Now, electric vehicles in China are mainly concentrated in the field of bus, the development of passenger car market is relatively lagging behind. China's electric passenger car market used to be dominated by electric taxis and a small quantity of official cars, however, driven by the fiscal subsidy, purchase tax exemption and other good policies, and along with the continuous improvement of infrastructures e.g. charging station and charging pile, the electric car private consumption market has begun to grow fast.
Passenger vehicle enterprises in China have stepped up their layout in the field of electric vehicles; foreign companies are piling in, too.
Download detail report with complete TOC at http://www.marketresearchreports.biz/sample/sample/218484.
Concerning local companies, BYD enjoys a relatively impeccable layout, with more leading product and technical reserves. In the area of plug-in hybrid electric vehicle (PHEV), there are F3DM, S6DM, Qin, Tang, M3DM and other models; in the field of electric vehicle (EV), there are K9, E6, Qin EV, Denza EV, and so on. In the future, electric cars T3, T5, T7, etc. applied to the logistics domain will be launched to realize a multi-field layout.
As for foreign companies, Tesla, BMW, Volkswagen, etc. have entered the Chinese market in succession. BMW plans to introduce three electric vehicle models within 2014; Volkswagen AG will embark on electric car production in China from 2016; Tesla Model S has posted sales volume of 1,545 vehicles in the first half of 2014, targeting to hit 5,000 in 2014 and 10,000 in 2015.
Related Reports -
Electric Motorcycles And Three Wheel Electric Vehicles 2015-2025
View full report at http://www.marketresearchreports.biz/analysis/217353.
This unique new report analyses three closely related new electric vehicle markets due for takeoff in 2015. They are electric motorcycles, e-maxi scooters and electric three wheelers from e-rickshaws to disruptive new forms of car and car-like vehicle. This creation of major new EV markets is occurring partly because big brands Yamaha and BMW are entering the field, Yamaha with on and off road e-motorcycles and BMW with an e- maxi scooter initially all in 2015. Harley Davidson is getting user response to a first test design of e-motorcycle in 2014.
Download detail report with complete TOC at http://www.marketresearchreports.biz/sample/sample/217353.
In 2014, Toyota has garnered huge interest with an enclosed three wheel, tilting electric motorcycle, the iRoad. In addition, Chinese companies are newly offering impressive e maxi scooters and three wheel cars and car-like vehicles and at one third of the price. Leaders in sales such as Zero Motorcycles and Brammo are achieving increased sales and going global and there is now a steady stream of new companies offering all these vehicles and most of them have production coming on-stream in 2015-6.
Electric Motors For Hybrid And Pure Electric Vehicles 2015-2025: Land, Water, Air
View full report at http://www.marketresearchreports.biz/analysis/209150.
The electric vehicle business will approach a massive $500 billion in 2025 with the traction motors being over $25 billion. Their design, location and integration is changing rapidly. Traction motors propelling land, water and air vehicles along can consist of one inboard motor or - an increasing trend - more than one near the wheels, in the wheels, in the transmission or ganged to get extra power. Integrating is increasing with an increasing number of motor manufacturers making motors with integral controls and sometimes integral gearing.
Download detail report with complete TOC at http://www.marketresearchreports.biz/sample/sample/209150.
Alternatively they may sell motors to the vehicle manufacturers or to those integrating them into transmission. These complex trends are explained with pie charts, tables, graphs and text and future winning suppliers are identified alongside market forecasts. There are sections on newly important versions such as in-wheel, quadcopter and outboard motor for boats. Today, with the interest in new traction motor design there is a surge in R&D activities in this area, much of it directed at specific needs such as electric aircraft needing superlative reliability and power to weight ratio.
Industrial & Commercial Hybrid & Pure Electric Vehicles 2014-2024: Forecasts, Opportunities, Players
View full report at http://www.marketresearchreports.biz/analysis/207624.
Those selling components for electric vehicles and those wishing to make the vehicles themselves must seek where the majority of the money is spent and will be spent. That must lead them to industrial and commercial electric vehicles because today these represent 60% of the value of the electric vehicle market. Indeed, this sector is set to grow 4.2 times in the next decade. Industrial and commercial electric vehicles include heavy industrial vehicles, the term referring to heavy lifting, as with forklifts.
Download detail report with complete TOC at http://www.marketresearchreports.biz/sample/sample/207624.
Then we have buses, trucks, taxis and the other light industrial and commercial vehicles. There are also a few work boats and commercial boats and one day there will be commercial electric aircraft but this is really a story about the burgeoning demand for off-road industrial vehicles and on-road commercial vehicles. In particular, industrial electric vehicles make industry more efficient and commercial electric vehicles reduce congestion.
About Us
Marketresearchreports.biz is the most comprehensive collection of market research reports. Marketresearchreports.biz services are especially designed to save time and money of our clients. We are a one stop solution for all your research needs, our main offerings are syndicated research reports, custom research, subscription access and consulting services. We serve all sizes and types of companies spanning across various industries.
Browse Blog at http://globalchinaindustry2014.blogspot.com/.