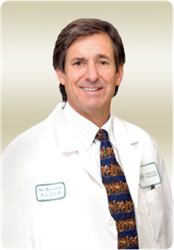 People who suffer from an inner ear disorder are particularly affected by certain positions or movements which can lead to dizziness and loss of balance.
Santa Rosa, CA (PRWEB) August 24, 2014
Although almost everyone experiences dizziness at some point in their lives, the risk of developing debilitating balance problems increases as we get older. Vestibular (inner ear problems) are a frequent cause of balance issues that can leave a person feeling unsteady and unable to maintain balance. Fear of falling due to a nagging sense of dizziness, vertigo or general sense of loss of balance can be a serious concern for people over the age of 60 who are determined to maintain a healthy lifestyle and remain independent. While many balance disorders start suddenly and with no apparent cause, some common sources of balance problems include:

medications
ear infections
a head injury (a blow or whiplash)
Migraines
low blood pressure
skeletal or visual systems (arthritis or eye muscle imbalance)
Where Balance and Hearing Come Into Play
There are three main aspects to the ear: the outer ear, the middle ear and the inner ear. While all three are central to hearing only the inner ear is responsible for balance. The three important sections that make up the inner ear are:
the cochlea, which is responsible for hearing
the semicircular canals in the middle ear have function associated with balance
the vestibule which connects the two and contains two more balance and equilibrium related structures; the saccule and utricle
The inner ear has two primary functions; hearing and balance. It is made up of a labyrinth of tubes that are filled with fluid encased within the temporal bone of the skull. These bony tubes also contain a set of cell membrane lined tubes. The bony tubes are filled with perilymph fluid, while the membranous labyrinth tubes are filled with endolymph or tiny hair cells that send signals to the brain.
Ultimately, a person's equilibrium is made up of a symphony of collaboration that involves the inner ear, visual signals and sensory stimulation from the body. All three aspects must then be correctly received by the central nervous system in order to maintain a proper center of gravity. When one or more aspects of this intricate system fail for any reason, it impacts balance and movement coordination.
Temporary Balance Issues
A simple viral infection such as a cold can cause vestibular neuritis or labyrinthitis, initiating irritation of the vestibular nerve in the inner ear. This type of infection can move to the inner ear and cause irritation of the vestibular nerve resulting in a sudden attack of vertigo and sometimes nausea. Symptoms usually dissipate over the course of 1-4 days in most people, but occasionally symptoms will persist and that's when it's a good time to see a physician. Proper diagnosis and treatment is important, as there are many causes of dizziness and vertigo.
Other forms of inner ear disorders include:
Since imbalance and vertigo can affect a person's coordination, vision, ability to read and to think clearly and have an impact on the way they interact with other people, these conditions are all too frequently misdiagnosed as multiple sclerosis and clinical depression. Children with treatable vestibular disorders are sometimes incorrectly diagnosed as learning disabled, dyslexic, or psychologically disturbed.
Balance Retraining
The newest treatment for balance disorders is something called balance retraining which involves exercises that are designed to help resolve the conflict between the brain and inner ear system to restore balance. People who suffer from an inner ear disorder are particularly affected by certain positions or movements which can lead to dizziness and loss of balance. The goal of vestibular rehabilitation exercises, which is a process of repeating the movements and positions that lead to dizziness, work to train the brain to become accustomed to the reaction of loss of balance. Through this process the brain adapts and the dizziness is reduced, if not eliminated.
Since the ear nerve and eye muscles are connected visual coordination exercises is also a part of Balance Retraining. Physical exercises such as tai chi and yoga also help further build coordination and balance.
Proper Diagnosis is Key to Maintaining Hearing and Balance Health
Through a series of tests, the audiologists at Audiology Associates are readily able to determine whether a patient's symptoms of dizziness and lightheadedness are related to a hearing problem or if it is necessary to make referral to an appropriate specialist. In addition, Audiology Associates is a partner of The American Institute of Balance™ in the certification of professionals, development of clinical protocols and continuing education. The Institute is nationally and internationally known for its expertise in testing and rehabilitation, helping thousands of patients who were told "learn to live with it" to return to normal lives. The Institute's evaluation protocols and therapy programs are used by physicians, audiologists, therapists, clinics, and hospitals worldwide.
For more information visit the Audiology Associates website or call (707) 827-1630 to make an appointment with a board-certified audiologist.