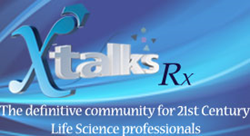 Toronto, Canada (PRWEB) August 22, 2014
The identification of protein-coding variants underlying phenotypic traits in model organisms can be accelerated by exome sequencing. Built on Roche NimbleGen's proprietary probe design and manufacturing technologies, the custom SeqCap EZ Developer system has been a proven tool for such research.
Mr. Watson will additionally present how he achieved coverage statistics similar to those seen with commercially available human and mouse exome kits. With over 236,000 SNPs and over 28,000 indels revealed, this exome capture provides a tool to identify coding region variation associated with production traits, and to improve genomic assemblies in the vicinity of protein-coding genes in the pig.
This webinar will benefit agriculture or model organism researchers, as well as scientists working on any genomes less well-annotated than human or mouse.
To learn more about this event, visit: Efficient Identification of Protein-Coding Variants in a Model Organism through Exome Sequencing.
Xtalks, powered by Honeycomb Worldwide Inc., is a leading provider of educational webinars to the global Life Sciences community. Every year thousands of industry practitioners (from pharmaceutical & biotech companies, private & academic research institutions, healthcare centers, etc.) turn to Xtalks for access to quality content. Xtalks helps Life Science professionals stay current with industry developments, trends and regulations. Xtalks webinars also provide perspectives on key issues from top industry thought leaders and service providers.
To learn more about Xtalks, visit http://xtalks.com.
For information about hosting a webinar, visit http://xtalks.com/sponsorship.ashx.
Contact:
Michelle Tran
Tel: +1 (416) 977-6555 ext 352
Email: mtran(at)xtalks(dot)com