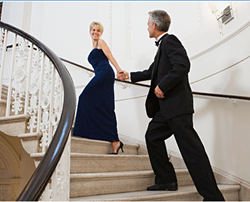 Los Angeles, California (PRWEB) August 22, 2014
The world's largest, most active billionaire/millionaire dating site , BillionaireFish.com, recently registered its two millionth member, and it has since greatly exceeded the two million member threshold.
Billionairefish.com is a dating website for the rich looking for attractive and rich men or women to date. The dating website caters like-minded people who are admirers, millionaires and billionaires. As the largest dating site for the rich, this is the place where rich people can find attractive men or women to date. Members of the website can find anyone who has established his or her career or profession such as doctors, businessmen or CEOs, actors, actresses and Hollywood celebrities. With over 13 years of experience in the dating industry, members or anyone who wants to be a member of the site can expect to find their soul mates.
According to Billionaire Fish, all members of the dating website are verified rich people. The company announced that all members of the site are hand-picked and are true to their profession as well as income. Because this is the online dating website for the rich, Billionairefish.com is taking extra precautions before allowing its members to get connected with other members of the website. In addition, members are provided with privacy controls to help them protect themselves from people they do not want to get connected with.
The site has many features such as the live counselors that offer online advice to members regarding their concerns or questions. There is a forum and chat room where members can check out for members like them. Aside from allowing each member to interact with one another, the website is stocked with lots of dating ideas and tips that can help members acquire the dating advice they need to meet single millionaires like them.
The dating website provides live communication to members where their questions can be answered. For people who haven't tried online dating or do not have prior experience in online dating can find it hard to break the ice between them and new members. The first meeting can be awkward for two people. But, Billionairefish.com is prepared for this and provided members with different means of communication to allow them to get connected to one another before meeting in person.
Creating a profile at billioniarefish.com is totally free. Members can create their profiles for free and they are not obliged to stay. If they wish to cancel their account, they can do it anyone with no questions asked. With over two million members, BillionaireFish.com will help more affluent people find companionship.
For further information, please visit http://www.billionairefish.com.