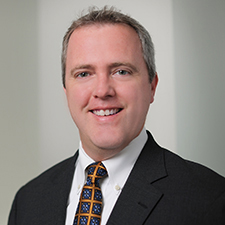 "The addition of Tim Howe continues our tradition of providing advice and services that address the needs of our clients. We welcome him to Smith & Howard." Marvin Willis
Atlanta, Georgia (PRWEB) August 22, 2014
Smith & Howard announced this week that Tim Howe has joined the firm as a Senior Manager in the firm's State and Local Tax (SALT) Group. Tim will lead the Sales & Use Tax efforts of the SALT practice and brings a wealth of experience in this area. He will also join the technology and SOC Reporting teams of the Accounting, Advisory and Assurance Services practice at Smith & Howard.
Tim brings more than 11 years of tax, technology, and business advisory experience to Smith & Howard. Most recently, he was the Director of Operational Tax for a large franchise restaurant company in Metro Atlanta. He was responsible for $30+ million in tax remittances each month as well as for improving tax processes and assisting in research and audit defense activities for sales and use tax, property tax, business license and 1099 compliance activities. Tim's background also includes seven years with a Big 4 firm, where he was a Senior Manager in the firm's State and Local Tax and Advisory services practices. He was the Southeast Practice Lead for tax technology services assisting clients in the manufacturing, retail sales, telecommunications, and public utilities industries.
The expansion of Smith & Howard's existing SALT practice to include in-depth Sales & Use Tax offerings comes as Smith & Howard continues to grow and add services that meet the needs of their clients.
Smith & Howard's Sales and Use Tax Advisors understand state and local tax laws and know how sales and use taxes affect businesses. Our group comes equipped with knowledge, advice and experience from the client and audit sides of the table in dealing with sales and use tax matters. Our sales and use tax services include: tax audit representation, outsourced sales and use tax return preparation, voluntary disclosure/amnesty filings, sales and use tax reverse audits, nexus review, taxability studies, sales and use tax checkup, and controversy resolution.
Marvin Willis, partner in the SALT Group noted, "Recognized by INSIDE Public Accounting (IPA) for the last four years as Best of the Best firm in the nation, Smith & Howard's expansion of the SALT Group and addition of Tim Howe are key steps in maintaining the right 'combination of planning, strategy and execution' according to IPA that sets our firm apart from others and creates confidence in our clients that we understand the needs of their business from our own operational standpoint."