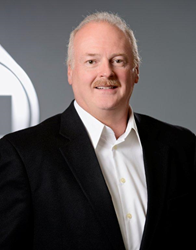 Advocate for Qualified For One, Qualified For All.
Eagan, MN (PRWEB) August 26, 2014
MEA is proud to announce that Bradley A. Heck, director of corporate compliance, Miller Pipeline was inducted into MEA's Hall of Fame at the recent Technical Training Conference. Members inducted into MEA's Hall of Fame are those that exemplify the spirit of great leaders. These outstanding individuals have contributed their time and expertise to the energy industry through service to MEA by serving on committees and volunteering at our meetings and events.
"Brad was very forward thinking when he advocated for the development of Qualified For One, Qualified For All," said Patrick Van Beek, president of MEA. "This product has expanded into a tremendous asset to the gas industry and a lot of that is due to the outstanding work of Brad Heck."
Brad has contributed to the energy industry through MEA in many ways over the years, including:

Pioneer in advancing the development of MEA's Qualified For One, Qualified For All materials
15+ year service on the Operator Qualification Committee
Past Chair of the Technical Training Committee
About MEA:
MEA serves the people that deliver electricity and natural gas to homes and business. MEA (Midwest ENERGY Association) was founded as a trade association over 100 years ago by distribution utilities, whose vision was to improve safety and efficiency. Today, utility companies around the globe benefit from MEA's industry learning seminars, operations summits, and other events. Members collaborated to develop EnergyU, the world's premier online training and testing system for gas and electric distribution utilities.