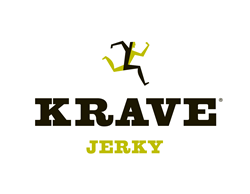 Since KRAVE's inception in 2009, we have been working diligently to create an innovative product that elevates the jerky category and our place on the Inc. 500 list solidifies our efforts
Sonoma, CA (PRWEB) August 26, 2014
KRAVE Pure Foods, Inc, a leading producer of innovative and gourmet jerky snacks, is honored to announce its place on the 2014 Inc. 500|5000 list, an elite ranking of the fastest-growing privately owned companies in the United States. Among the top 10 percent of businesses featured, KRAVE Pure Foods, Inc. appears at No. 72 with a three-year growth rate of 4,632 percent and revenue for 2013 reaching $16.9 million.
Best known for creating artisanal pork, turkey and beef jerky, KRAVE offers consumers a better-for-you option when looking for a high-protein and premium-quality snack. As a leader in the current gourmet jerky movement, KRAVE's slow and low-temperature approach to creating its moist and tender jerky has proven popular among both everyday jerky fans and sophisticated foodies alike. Available in eight refined flavors including Basil Citrus, Lemon Garlic, Black Cherry Barbecue, Grilled Sweet Teriyaki, Chili Lime, Garlic Chili Pepper, Sweet Chipotle, and Pineapple Orange, KRAVE products are made with the same reverence to quality as other wine country brands and features all-natural, gluten-free and low-calorie ingredients.
"Since KRAVE's inception in 2009, we have been working diligently to create an innovative product that elevates the jerky category and our place on the Inc. 500 list solidifies our efforts," said Jon Sebastiani, KRAVE CEO and Founder. "My experience in the culinary and wine industries resonates in our products and has helped to put KRAVE at the forefront of the healthy snacking movement."
For complete results of the Inc. 500|5000 list, please visit http://www.inc.com/inc5000. For more information on KRAVE, please visit http://www.kravejerky.com.
###
About KRAVE Pure Foods, Inc.
From the celebrated vineyards, coveted micro-climates and renowned gourmet outposts of California wine country comes, of all things, KRAVE. Founded in 2009, KRAVE is a leading producer of artisanal jerky, located in Sonoma. A cut above the old, leathery, chemically processed products, KRAVE represents a jerky renaissance, providing an all-natural, gluten-free snack that is both healthy and flavorful, made using only all natural, high-quality ingredients. The meat is carefully treated by hand and is double marinated and baked to lock in moisture. KRAVE's meat is roasted, not dried or dehydrated, and is braised first, utilizing the "low and slow" method to produce the jerky's signature moist and tender texture. Ranging from sweet and tangy to savory and spicy, KRAVE's innovative flavor profiles will appeal to the everyday jerky lovers and to the discerning palates of today's food-savvy, health conscious gourmands. For more information on KRAVE, please visit http://www.kravejerky.com.