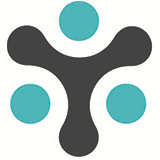 The move from paper to online was simple. We conducted a two hour training session for staff and they got it. Our solution is logical, it makes sense, and it's easy to navigate.
Austin, Texas (PRWEB) August 27, 2014
The families of more than 11,500 students enrolled at New Albany-Floyd CCSD (IN) manually filled out forms for student registration every year. Once papers were collected, it would take New Albany's staff up to a month to update student data. To eliminate this costly and error prone process, the district turned to InfoSnap, a trusted partner of their student information system provider, STI.
"We needed to achieve the collection of timely and accurate information," says Sally Jensen, Director of Assessment and Student Information at New Albany. The API integration between InfoSnap and New Albany's SIS, InformationNOW (iNOW) by STI, provides this district with a streamlined approach for entering registration information into their database. InfoSnap's API is supported by a robust data integration framework that ensures responsible automation of data delivery. It allows for a direct connection between InfoSnap and iNOW, allowing users to have this data in the database quickly, accurately, and on-demand.
Student enrollment forms, health history information, and home language surveys are just some of the data that New Albany collects from families every year. "Families were receiving an average of 10 forms per child. Multiply that number by 11,500. Paper was our pain point but our partnership with InfoSnap has eliminated that," says Jensen.
Today, New Albany has up-to-date and timely information before the first day of school. "The move from paper to online was simple. We conducted a two hour training session for staff and they got it. Our solution is logical, it makes sense, and it's easy to navigate," says Jensen.
The significance of having accessible data to improve all aspects of a school's business process is vital. New Albany continues to expand their registration solution, including incorporating InfoSnap's newly-developed integration with iNOW's Health Module. This module within their SIS is critical for nurses to keep track of students' health information and alert teachers in classrooms of relevant medical information about their students.
InfoSnap worked with New Albany to develop a process customized to their needs that allows them to display the health conditions they have on file for students, collect changes, and review adjustments. Instead of having to spend time individually reviewing thousands of students' health data for changes, InfoSnap lets New Albany's nurses focus on the students who actually need their attention.
New Albany's administrative staff couldn't be more pleased with their customized solution from InfoSnap. "You truly do hear us and it shows in our product. It's impressive to see the result of things that were discussed throughout our solution. InfoSnap's solution specialists are good at what they do and at anticipating what we don't know. It makes all the difference in the world," says Jensen.
"We wanted to offer convenience for parents and we needed to achieve timely, accurate information," adds Jensen. "Today, parents can take care of everything online and our solution provides us with the up-to-date information that we need. That's efficient, that's smart, and that is why we choose InfoSnap."
About InfoSnap
InfoSnap®, Inc. is the leading provider of cloud-based registration management solutions, including online Application, Admissions, School Choice/Lottery, New Student Enrollment, Annual Student Registration, and Staff Registration, designed specifically for Pre K-12 independent, charter, and public schools. InfoSnap solutions provide: (i) secure, customized online forms based on your existing business processes and designed using SmartForm™ technology; (ii) a powerful administrative portal for the review, editing, and managing of data; (iii) and data integration to the student information system (SIS) utilizing an advanced Data Integration Framework. All solutions are backed by dedicated solution specialists, supporting both your infrastructure and families. InfoSnap was founded in 2000 and serves a growing client base of 650+ Pre K-12 clients around the world. For more information, visit InfoSnap.com.