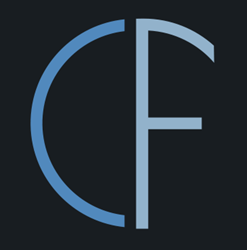 The panel contains industry experts with extremely valuable and comprehensive knowledge of contact center compliance
Boulder, Colo. (PRWEB) August 26, 2014
A panel of experts from Connect First and PACE will host a webinar Sept. 10 on contact center compliance. Recent changes to the Telephone Consumer Protection Act (TCPA) passed this fall endanger the legality of outbound dialing centers. The changes to the TCPA regulations were significant, including a set of provisions that require prior express written consent for outbound telemarketing.
Industry experts Michele Shuster, the General Counsel at PACE, Jeff Brown of Compliance Point, and Connect First CEO Geoff Mina will lead the webinar, discussing the changes in compliance including Telephone Consumer Protection Act (TCPA) updates and PCI Compliance.
"This webinar is must for anyone working in the contact center industry," said Dan Candee, Connect First COO. "The panel contains industry experts with extremely valuable and comprehensive knowledge of contact center compliance."
The webinar will take place Sept. 10; for more information on the webinar, and to sign up, please click here or visit http://www.paceassociation.com.
About Connect First: Connect First is an award-winning SaaS telecommunications and cloud contact center software provider that focuses on customer satisfaction and elegant hosted solutions. Connect First offers a robust platform, designed and supported by a team of highly experienced engineers, designers and business analysts, and backed with personalized in-house customer care. Solutions include Cloud Routing, Inbound ACD, Outbound Dialing, Call Tracking, Interactive Voice Response (IVR), Voice Broadcast, Disaster Recovery, Predictive Dialer, Real-Time Telemetry, CDR Reporting, Live Agent Chat and more. Through a consultative approach with each customer interaction, Connect First builds customized solutions to meet the needs of a discerning customer base. Visit http://www.connectfirst.com for more information or a free consultation with a contact center solutions expert.