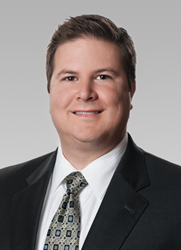 Southlake, Texas (PRWEB) August 26, 2014
Brian Kirkpatrick has joined boutique law firm, Scott & Scott, LLP, bringing prior experience in technology law matters. Brian has drafted and negotiated hundreds of software contracts with a wide breadth of complexity including large-scale master services agreements (MSA's), software as a service (SaaS agreements, and End-User License Agreements (EULA's).
"Brian's prior experience advising business clients on matters involving trademark and copyright registration, software development, and software licensing including negotiating contracts on behalf of a Fortune 100 corporation is an excellent complement to our firm's strengths," said Robert J. Scott, Managing Partner.
From 2010 to 2014, Brian was employed at AT&T Services, Inc. where he negotiated software and professional services agreements on behalf of AT&T supporting organizations including Big Data, Human Resources, Information Technology, Brand Management, and Marketing.
Brian has been licensed to practice in Texas since 2010. Before entering the legal profession, he was a licensed securities representative and Vice President level middle-market commercial banker.
Brian received a B.S. in Economics from Texas A&M University in 1995, an M.A. Applied Economics from SMU in 1998, and a J.D. from Texas A&M University School of Law (formerly Texas Wesleyan University School of Law) in 2009.
He is a member of the Texas Bar Association/Computer and Technology Section, the Dallas Bar Association/Computer Law Section, and the College of the State Bar of Texas.
About Scott & Scott, LLP
Scott & Scott, LLP (http://www.scottandscottllp.com) and (http://www.bsadefense.com) is a boutique intellectual property and technology law firm with an emphasis on software disputes, technology transactions, brand protection, and federal litigation. Today, legal and technology market forces are ever changing, and we are committed to monitoring the developing technology and emerging law in order to provide highly-focused representation to clients that range from mature small businesses to publicly traded multi-national corporations. Scott & Scott, LLP was recently voted best technology law firm in the U.S.A. by Finance Monthly Magazine.
-30-