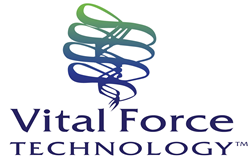 'Along with our existing line of ingredient enhancers and infusions, this VFT launch of Stress Relief further broadens our portfolio of specialty ingredients...'
White City, OR (PRWEB) August 27, 2014
After the boom of the energy drink industry, it stands to reason that the next beverage craze is going to be the stress relief drinks. Vital Force Technology announced today that formulators can use Stress Relief energy pattern which can be applied to almost any ingredient used in the making of a beverage, including minerals, herbs and liquids. Stress Relief generates a natural release for stress-generated energy, channeling that power into rapid recovery and helping to adapt more quickly. Instead of being worn down by stress, like our laboratory mice, responses to stress bring increased energy and clarity. The energy signature is a stable, non-chemical process that enhances and amplifies the stress-reducing effects of any existing formula or compound.
Developed by noted Russian physicist Dr. Yury Kronn, Vital Force-infused Stress Relief offers compounds, liquids and other materials the reduction of the effects of stress and promote a sense of well-being.
Research on the effects of Vital Force-infused Stress Relief formula was conducted in Europe at the Riga Stradin University in Latvia, and in the U.S. at the Center for Cognitive Enhancement in Glendale, AZ; at Beech Tree Labs in Providence, RI; at the Veteran's Hospital in Dayton, OH; and at Schuylkill Bio-Nutritional, Inc. in Schuylkill Haven, PA.
Results show that laboratory mice given Stress Relief:

Increased walking speed by 125% over the control group
Reacted to stress with a 150% increase in top walking speed over the control group
Showed confident activity by walking 200% farther than the control group
Displayed alertness with 250% more rapid movement than the control group
Demonstrated confidence and lack of anxiety by spending 500% more time in a test zone that measures those factors.
These experiments proved a strong anti-stress action is provided by Stress Relief formula.
Summarizing these results, research shows that Stress Relief increases focus and energy, promotes a sense of well-being and helps the brain operate at its best by helping balance and synchronize the body's nervous system. Stress Relief generates a natural release for stress-generated energy, channeling that power into rapid recovery and helping you adapt more quickly. Instead of being worn down by stress; like our laboratory mice, you'll actually respond to stress with increased energy and clarity.
"This announcement is extremely significant to the evolution of our company as a subtle energy pioneer," states Dr. Yury Kronn, inventor and Chief Scientist at Vital Force Technology Research & Development. "We are excited about our continuing progress in the discovery and commercialization of new technologies and products that diversify our offerings while contributing to the betterment of public health. Along with our existing line of ingredient enhancers and infusions, which can positively affect and maintain superior functionality under virtually any conditions, this VFT launch of Stress Relief further broadens our portfolio of specialty ingredients that target the food industry and also boast an expanding array of industrial applications."
For more information on Dr. Yury Kronn and his Vital Force Technology, visit the website: http://www.vitalforcetechnology.com.
Or call the offices and speak to the R&D department directly 1-800-830-0411 to see how VFT can enhance your formulations.
About Dr. Yury Kronn
Dr. Yury Kronn, world renowned authority, scientist, inventor, author, and lead scientist for Vital Force Technology, Research & Science division of Energy Tools International LLC. Educated in Russia's prestigious Gorky University, Dr. Kronn earned his PhD. He was one of the leading theoreticians in high frequency electromagnetic vibrations, laser physics and nonlinear optics. He was awarded a "Doctor of Sciences" degree by the scientific committee of Lebedev's Institute of Physics, in Moscow, chaired at the time by N. G. Basov, Nobel prize winner. (This is reserved for scientists originating a new direction in their field.) Dr. Kronn developed the comprehensive theory of quantum nonlinear interaction of coherent electromagnetic fields with atoms and molecules, co-authored the definitive book in his field, Resonant Interactions of Light with Matter, and published more than 75 scientific articles. He developed the theory of multi-photon lasers, contributed to the theory of laser-stimulated chemical reactions and created the world's first 4-photon tunable laser frequency converter in the infrared range. He has four patents and is currently finishing his new book entitled Subtle Energy – Using Technology to Harness the Force of the Universe: 30 Years of Research Bridging Modern Science and Ancient Wisdom. Today, Dr. Kronn is an authority in the science of subtle energy/ vital force and has been involved in subtle energy physics research for the past 30 years. He is transforming the knowledge of subtle energy and modern physics into layman terms with his down-to-earth teaching style making it easier to understand.
About Vital Force ™ Technology
Vital Force ™ Technology (VFT) offers a range of innovative specialty ingredients and energetic signature formulas for the beverage, meat, snack, bakery, cereal, wellness and personal care markets. As a global market leader in bio-energetic ingredients, VFT also markets numerous health and wellness energetic formulas under the same name. For more information about Vital Force Technology and its energetic formulas, visit http://www.vitalforcetechnology.com.